Chester High School Class of 1962 2002 Renion
I wish they'd have these things more often. I got back to Chester, Illinois half way through the
homecoming game, so I missed much of the first day's celebration. Thank goodness I ran into Joe Parker
and we bummed around together all Saturday Morning. Southern Illinois looks more beautiful every time
I go back. I'm looking forward to 2012.

Click on the pictures for a larger version.
Once there, click on BACK to return to this page.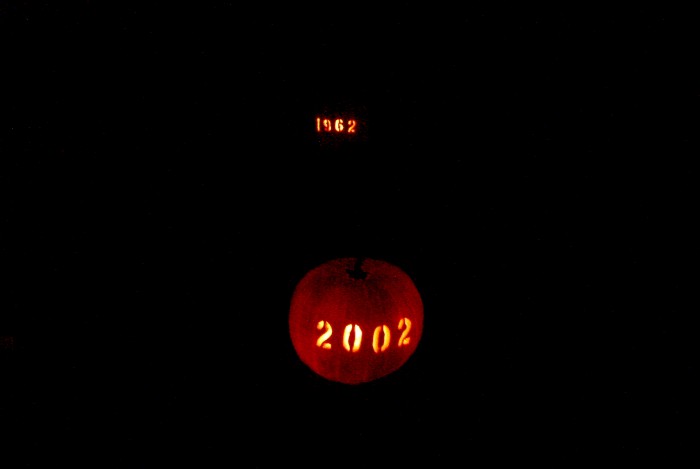 Ghosts of the Past...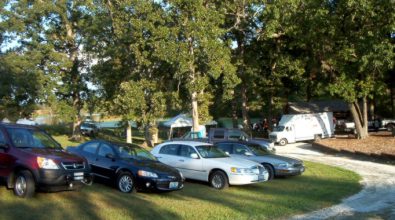 Twas a perfect afternoon.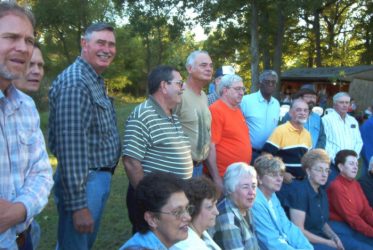 While Bernie is taking our picture, I clicking away too...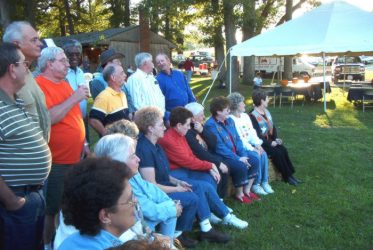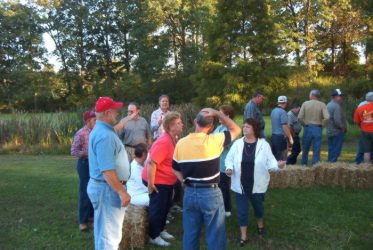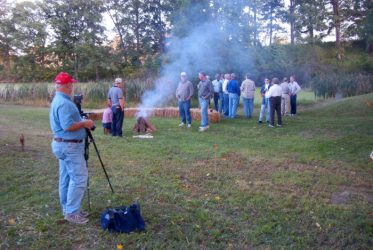 Smoke signals.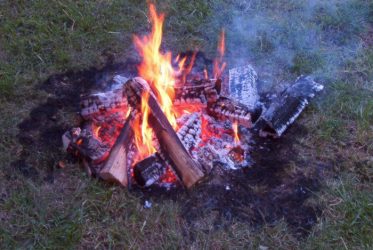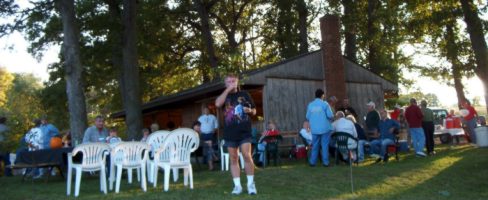 Food sets in.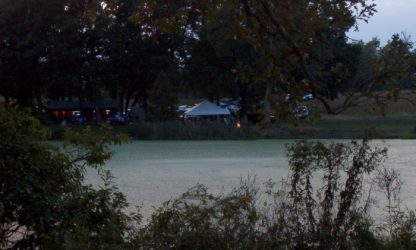 I wander off and take pictures in the dusk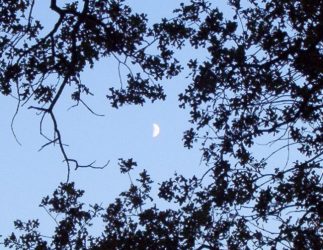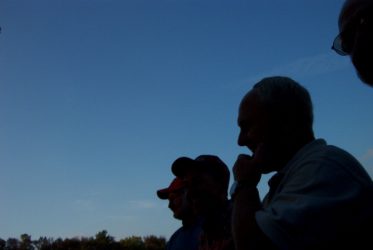 Shadows by the fire.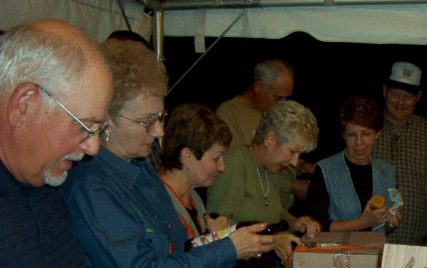 At least I didn't win any Depends.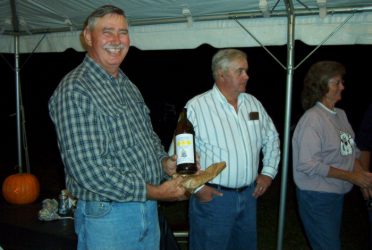 I was lucky, I got a bottle of Bernie's Berries.





1997 Reunion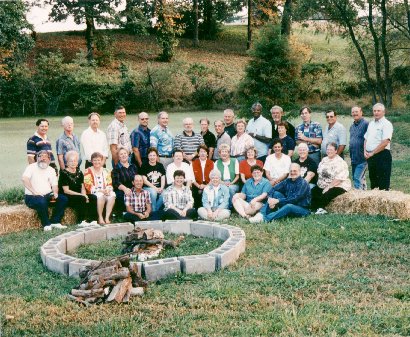 At Three Springs Lodge
(photo thanx to Bernie Weithorn)


---
Go back to Tom Wham's home page
This page updated December 26, 2011