I didn't finish strapping down my recumbent bicycles to the top of the car until about ten (in the Dunn Lumber parking lot for light). I then drove overnight to GFred's house with a midnight stop at the Starved Rock Lock & Dam to watch a tow boat pass through. It was dawn by the time I was nearing Chester, so I turned off route 3 at Ellis Grove to take my favorite river road.



Click on the pictures for a larger version.
Once there, click on BACK to return to this page.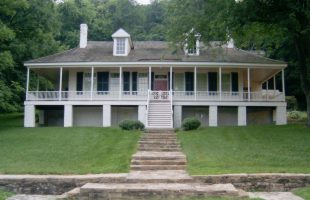 Where, in the early morning mist, I drove past the Pierre Menard Home.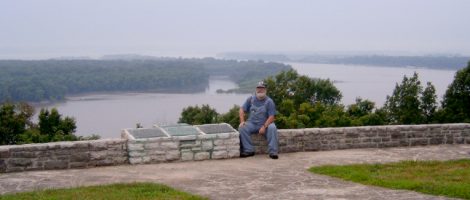 I then went up to the picnic shelter in Fort Kaskaskia for a view of the Mississippi.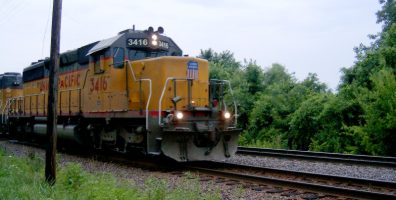 Later, on the way into Chester, I had to stop and catch this.



I arrived at GFred's house just as he was getting home from work. He had to go to Murphysboro before we left, so I grabbed a couple hours sleep in his recliner. Around Noon, the expedition left town pretty groggy, but we alternated driving and sleeping... and Brandon, ever active, managed to keep whoever was at the wheel awake.

Two thirds of the way across Missouri, the rattling that was coming from above ceased as a piece of the seat of one of my bikes went bouncing out on the pavement (fortunately, the guy behind me missed it). We later replaced the part with a an old towel rack we found in Uncle Bob's garage.

Around 4 A.M. I was awakend by some sharp turns and a few expletives. We were in the middle of Denver on I70. I quickly directed GFred on to Highway 58, which took us straight to my favorite Citgo station on Washington Avenue in Golden. There we filled up, hit the rest rooms, bought a ton of food, and set out for our favorite "we've just arrived in the mountains" trip up...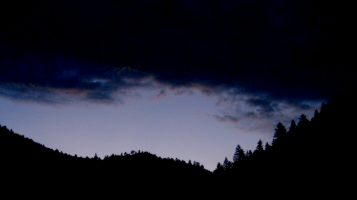 Clear Creek Canyon (and Colorado Highway 6). At 5 A.M. there are no casino busses!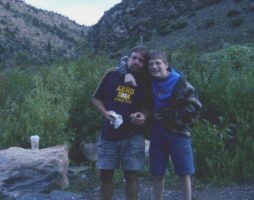 We stopped for the sights, the sounds, and the smell.



We drove on up Clear Creek, really enjoying having the road to ourselves. When we got near the tunnel, we dicided to take Loveland Pass. Ths sun came out on the way up, but I was unable to get any pictures as it bathed the mountains in a rosy glow.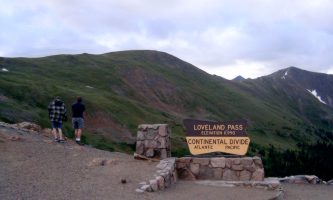 By the time we hit the summit, the clouds had closed in again, but we were still happy to be there



We made it to Frisco between 6 and 7 in the morning (Chris & Heather were already there), carried in essentials and then crashed in our beds. Next morning, which was actually later that afternoon we were up again exploring town... in the rain.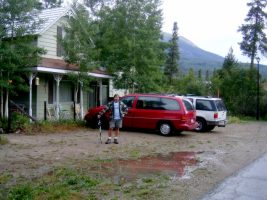 It was only a drizzle, so we took umbrellas.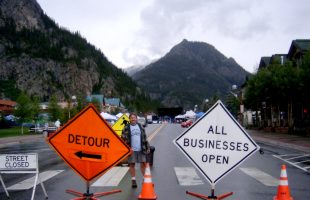 Main street was blocked off. Something was afoot... well, it was Saturday night in the middle of july!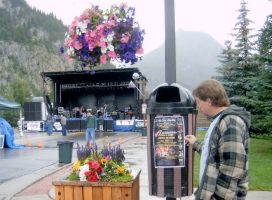 It turned out to be "Music On Main," a free rock concert.



I was too tired to attend, but later that night, while I hit the sack, those younger than me took umbrellas and went out to listen. They also hit the Moosejaw for its famous burgers too.