At Last G Fred & I made it to...
COLORADO!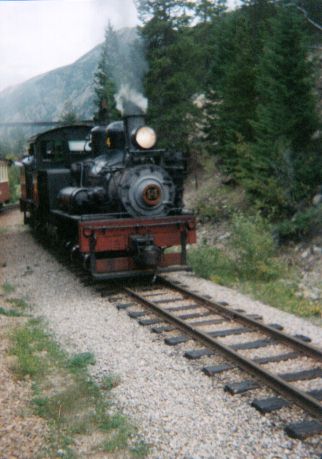 This lovely thing greeted us at Silver Plume.




This page is mostly for those of us who went & Uncle Bob & Aunt Dorothy who put us up in Frisco the first night. All others feel free to browse our trip.

All four sets of photos are back, and many of those were blurry. Maybe somebody should learn how to hold a camera steady... perhaps it's just as well that cheap little camera disappeared.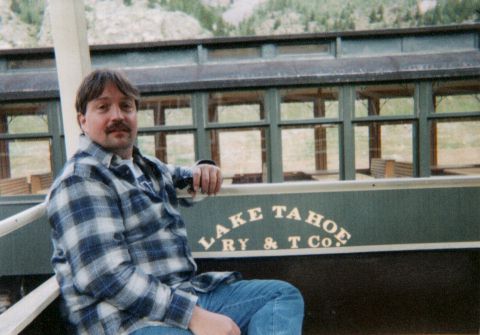 G Fred aboard the Georgetown Loop Railroad.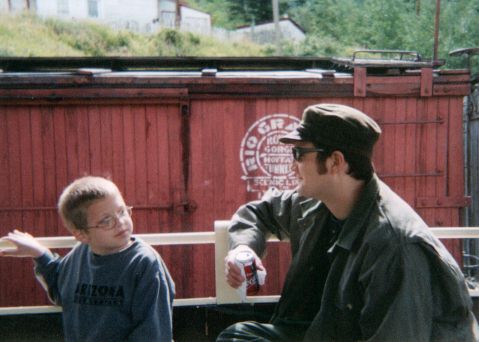 Brandon & Chris on the same train.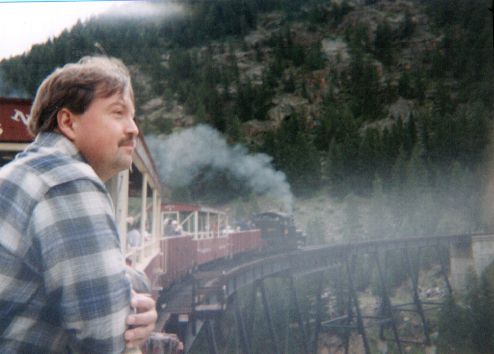 We circle the "Loop" in a cloud of smoke.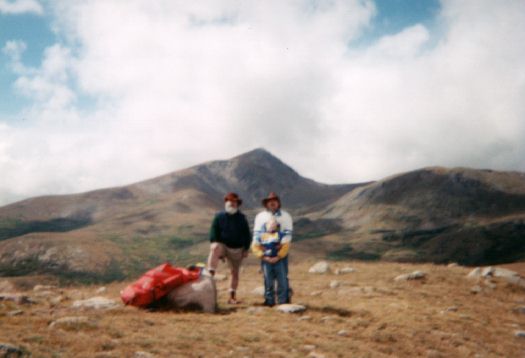 A record of the conquest of the summit above Guanella Pass.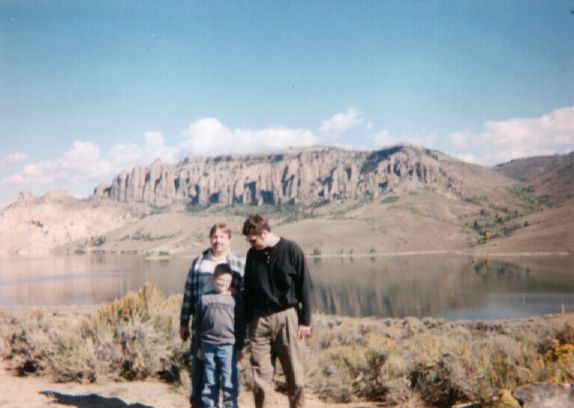 Some pointy things across a blue thing that used to be the Gunnison River.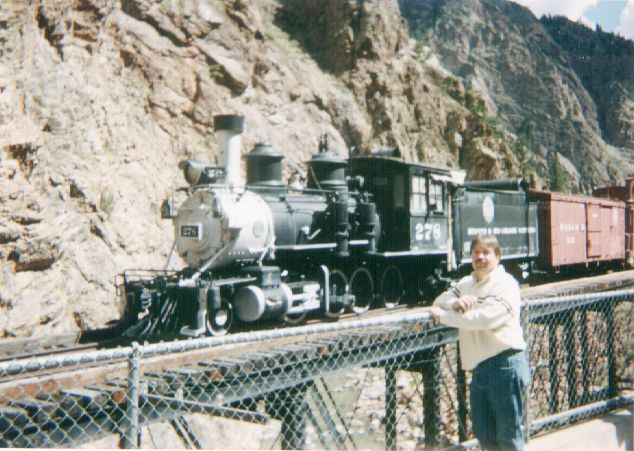 G Fred in the canyon by Cimarron.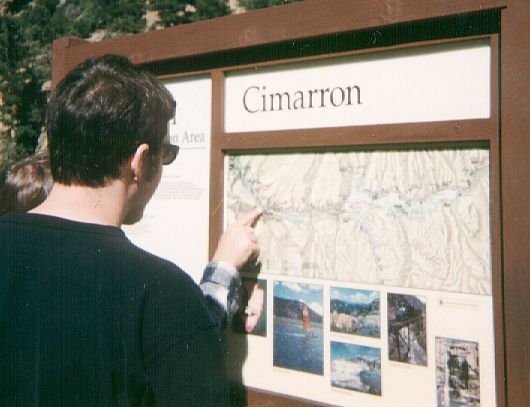 Figuring out where we were.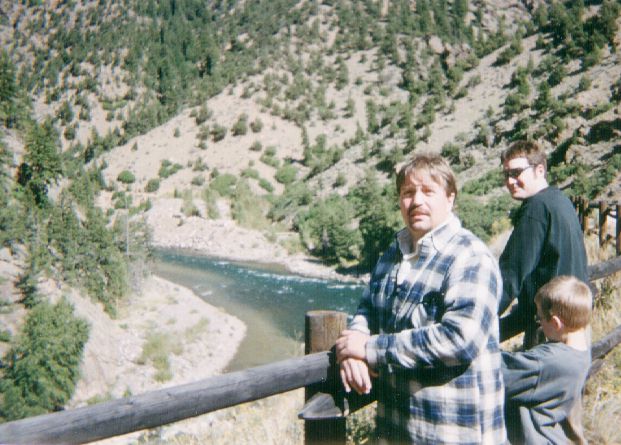 Just before we hiked down into the Gunnison River valley.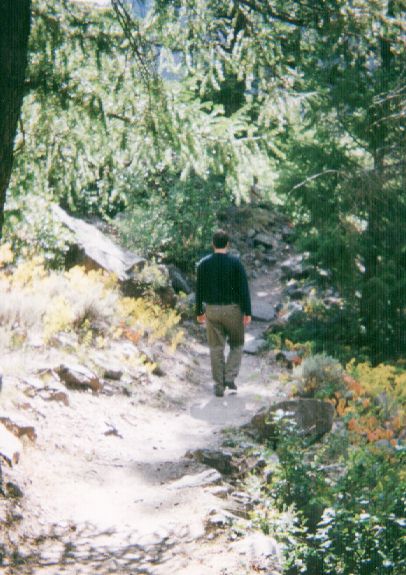 Chris on the trail.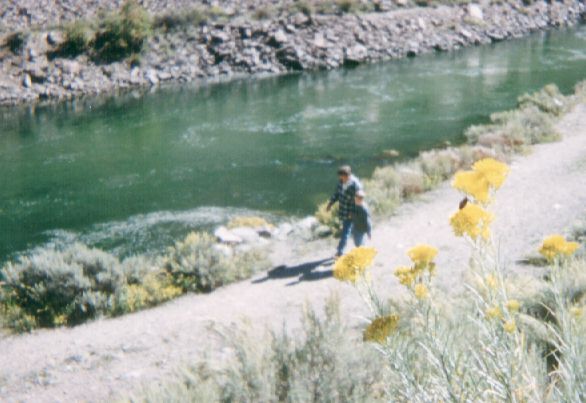 Geow & Son below the dam.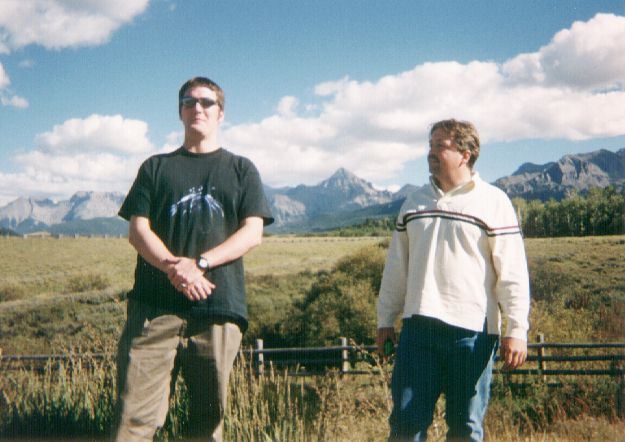 Chris & G Fred as we followed the RGS up to the Dallas Divide.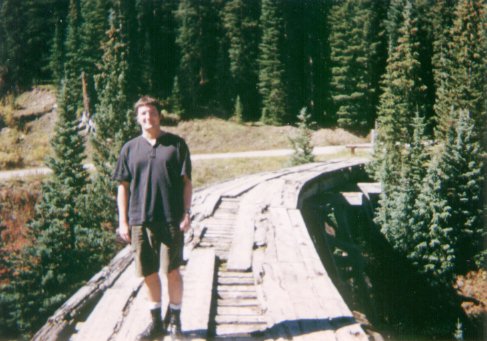 Chris on the last remaining RGS trestle by Trout Lake.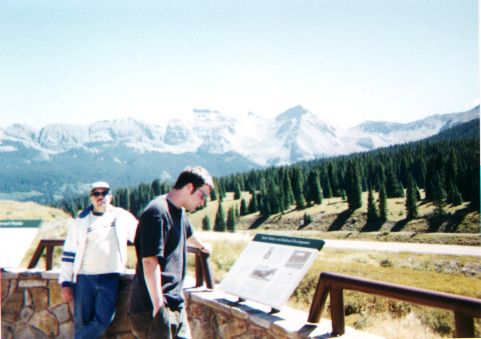 At Lizard Head Summit (old RGS roadbed visable above the sign)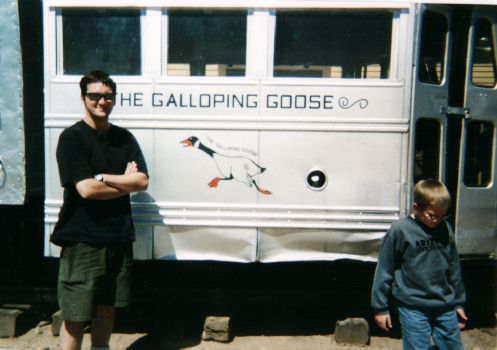 We stop for Pizza at Dolores
and visit a Goose which had just returned on a flatbed truck from running on the D&SNG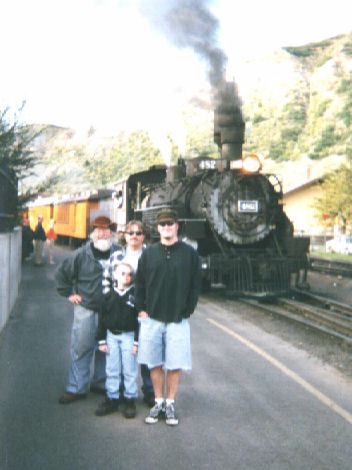 Us in front of the 8 oclock train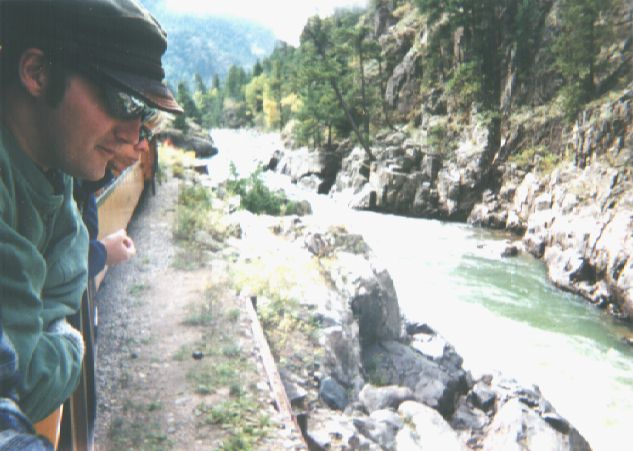 Chris & the nice lady from San Diego, watching the Animas River.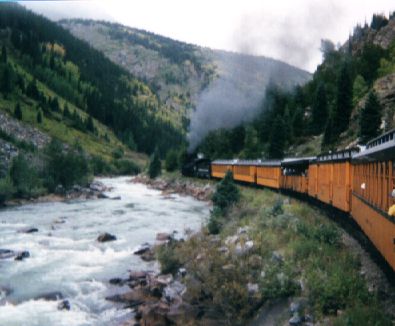 On up the river.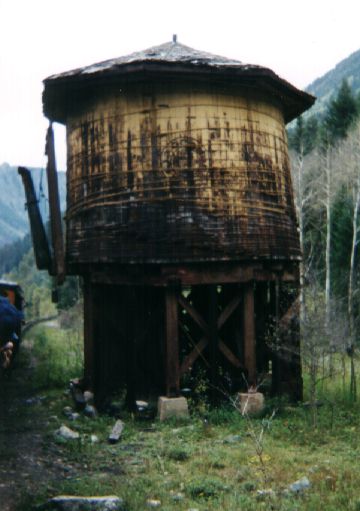 Replaced by an old tank car.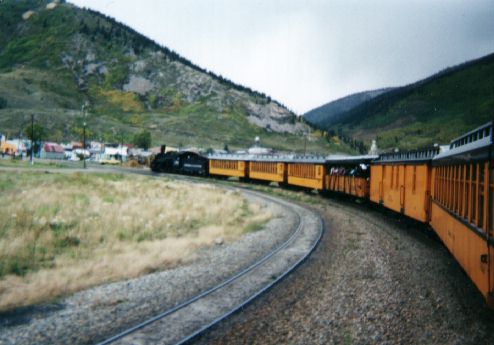 Into Silverton!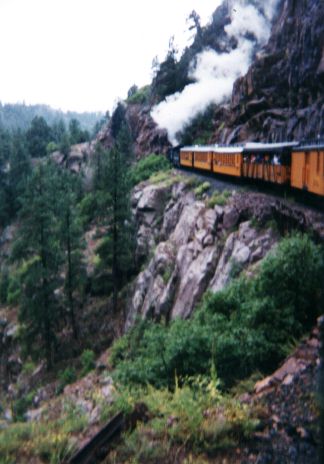 Going back to Durango (looking forward)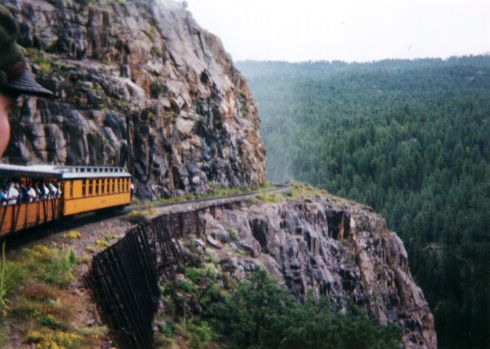 Going back to Durango (looking back)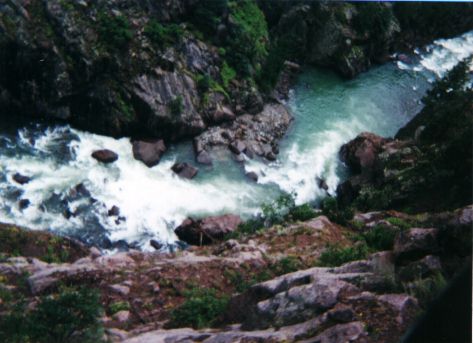 Going back to Durango (looking down!)



My camera vanished on departing Durango, so Salida, & our stay at Brynwood
in Estes Park are undocumented photographically.






Uncle Bob Sends Pix
Bob sent several nice photos of our brief stay in Frisco. Here are my favorites: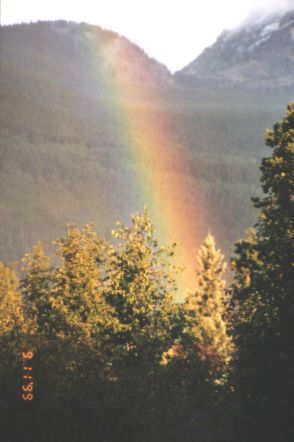 The rainbow I missed, the day we traveled to Gunnison.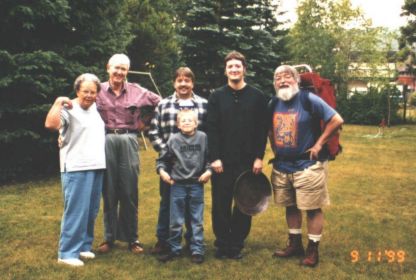 Group photo at Frisco House
(click to enlarge)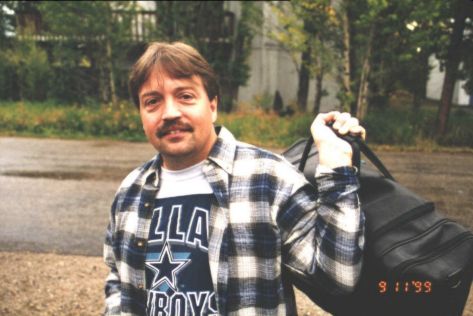 GFred.


---
Go back to Tom Wham's home page

This page updated August 27, 2002