August 21
Next morning I took some pictures of the local Ferrets. Chris didn't get off work until 2 P.M., so I thanked Ron & Nancy for their hospitality and headed off to do a tad of shopping and visit the Caboose Hobby Shop till he was ready.



Click on the pictures for a larger version.
Once there, click on BACK to return to this page.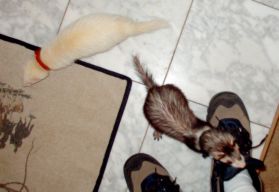 As you can see, they were terrified of me.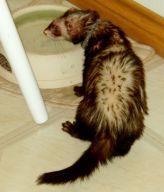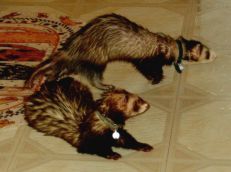 Once Chris was aboard, he led me out of Denver, up Colorado 285 and into the mountains as last!. We stopped at Bailey for gas and then headed for South Park.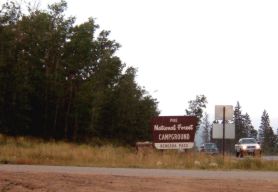 It was raining on us at Kenosha Pass.





I took this collage at the rest area above Buena Vista. That's Mt. Princeton to the left of center.
The chalk cliffs and the way up to the Alpine tunnel can just be made out at it's lower left flank.




We had a long way to go, so that's my only lame excuse for taking no more pictures that day. We headed down over Poncha Pass and hung a right at Center. It was still light when we passed thru Del Norte and South Fork, but it was dark by the time we reached the construction on Wolf Creek Pass. Actually that was good, because we experienced no delays there. The sad part was the only scenery we saw from then on, until we reached Durango, was mostly headlights and tailights.