On a previous trip, we had walked to the East Portal of the Alpine Tunnel, today we were going to Pitkin to see the Western approach. This was by far our most ambitious foray on this trip to Colorado. For us, we departed early (around 10:30) and headed south on Colorado 9 to Breckenridge.



Click on the pictures for a larger version.
Once there, click on BACK to return to this page.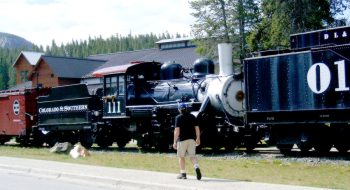 We were required by law to stop at this monument to Boreas Pass in Breckenridge.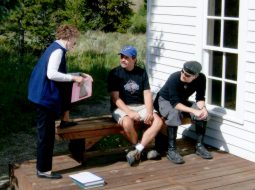 Behind the engine Gfred & Chris discover a local historian and listened to her spiel.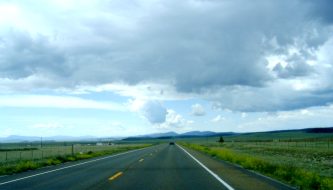 After the lecture we surmounted Hoosier Pass, and caught US 285 at Fairplay.
This picture was taken on the way to Antero Junction as we approached Buena Vista.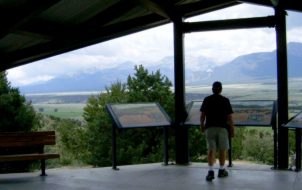 Our favorite overlook above Buena Vista.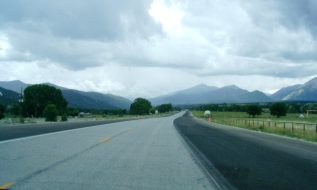 Approaching Poncha Springs where we'll turn and head up Monarch Pass.
We would have done Marshal Pass but we didn't have the time.

Just before we reached the top of Monarch Pass on US 50, we spotted a road that said: "Old Monarch Pass". That was too much of a challenge for me. We stopped at the visitor center/chair lift at the pass and turned around. Soon we were on a nice gravel road. There were motorcycles everwhere so I failed to take pictures as we went over the "old" Monarch Pass. Anyway, we took the "shortcut" to Pitkin.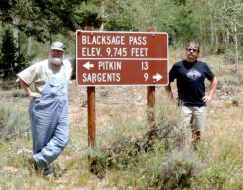 The winding road led us down to the beautiful Tomichi Creek Valley and then right back up to Blacksage pass.




Then we descended into Juanita Park, covered with wildflowers and dominated by the 11,465 foot Tomichi Dome.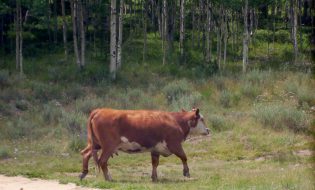 We hung a right at Juantia Hot Springs, passed some equestrians, and just as we were about to enter the woods, Chris snapped these photos of some local wildlife who had just crossed the road ahead of us.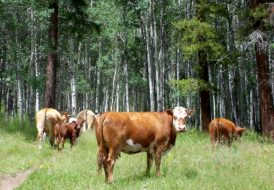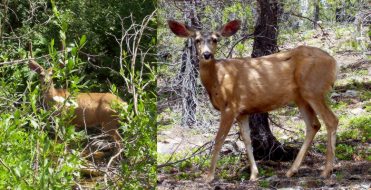 And some wilder life further up the pass. I think you can tell by the way they're hiding, which sex gets shot at the most by hunters.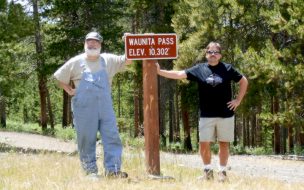 Pitkin is just down the hill to the north of us.