Juggling three Cameras!




These pages are mostly for those of us who went & Uncle Bob & Aunt Dorothy. All others feel free to browse our trip.





Ioway
Left Delavan at 11:30 P.M. A Rain Soaked early morning and then: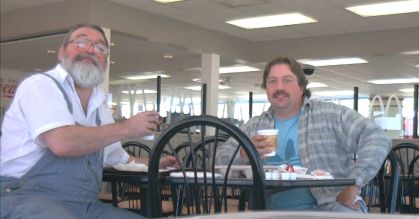 Steak Egg & Cheese Bagels.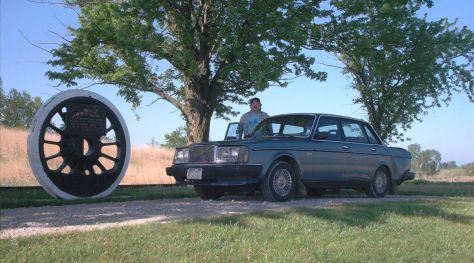 Something GFred noticed on the map as we left McD's at Adair.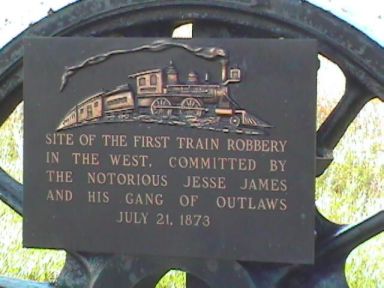 On the old Chicago Rock Island & Pacific line.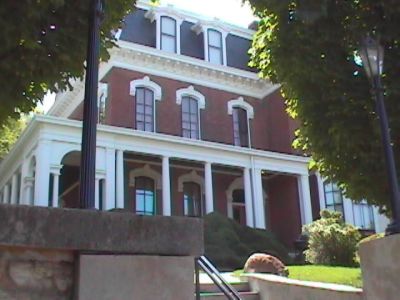 Home of the Builder of the UP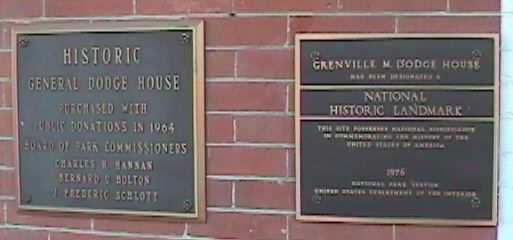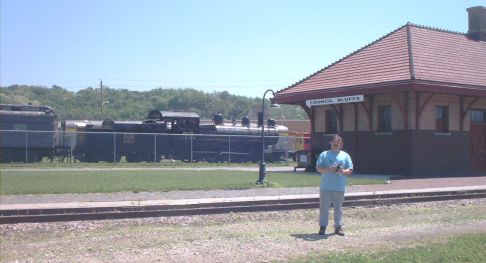 The Rails West Museum and Model Railroad at Council Bluffs.



Nebraska - Fremont to Big Springs along the Union Pacific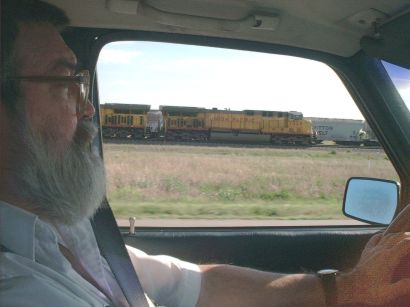 We followed this train at 38 miles per hour for about half an hour.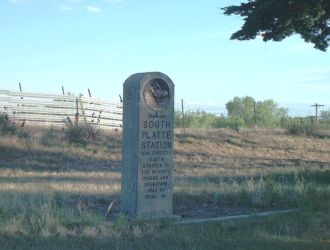 Pony Express Roadside Monument near the Colorado border.



Colorado at Last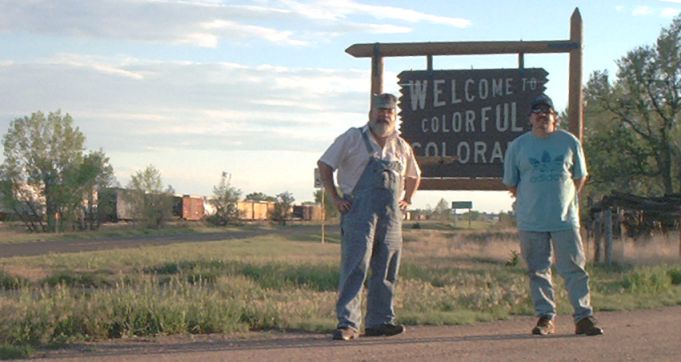 We struggle across the border after driving for 20 hours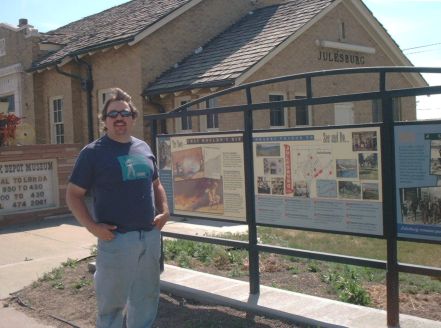 Next morning we're human again. We've just enjoyed the view from the
Julesburg Cemetary and found a shortcut into town over the railroad tracks.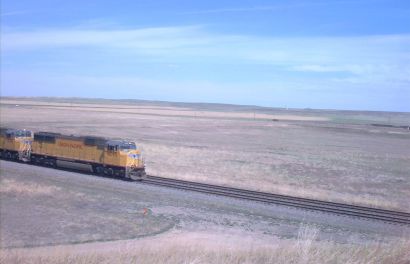 Heading south from Julesburg, the road crossed over the UP main line from Cheyenne.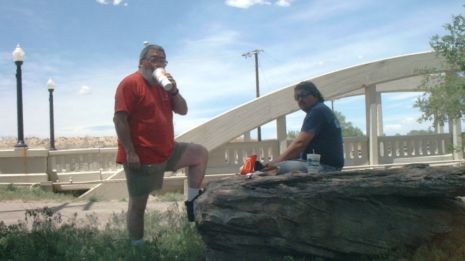 McDonald's again in the Ft. Morgan City Park (by the South Platte).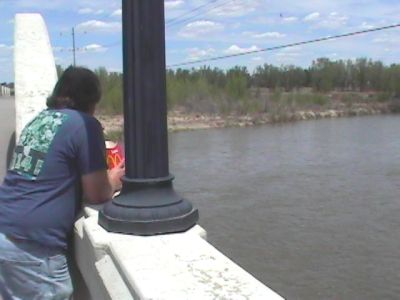 Manitou Springs
We made it from Omaha, to Manitou Springs, using only 9 miles of Interstate Highway.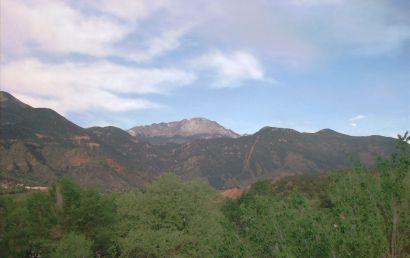 Pike's Peak... view from the upper lot at our Cabin (Western Cabins)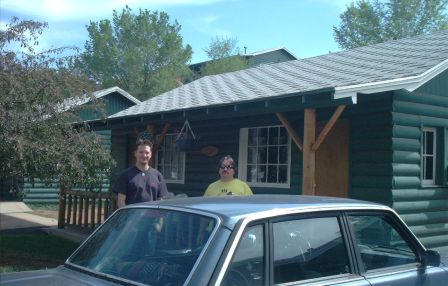 Chris arrives on his Thumper (you can see it through the car windows).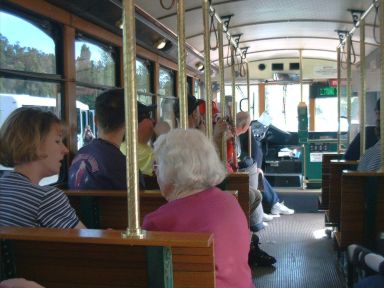 Manitou Springs has a great free trolley service, so we rarely used vehicles.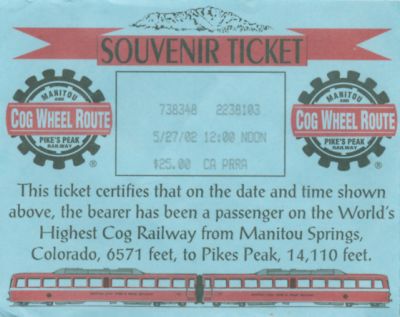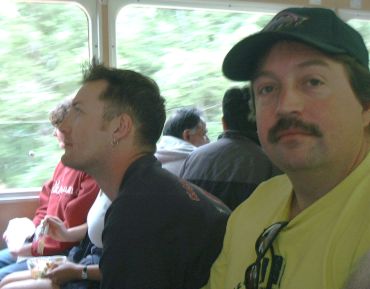 We were crammed in like sardines in a can.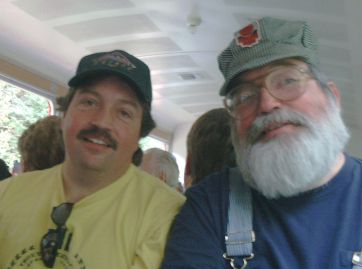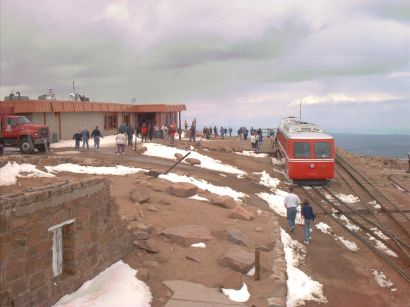 At the top on Pike's Peak, I wasn't sick... yet...
The sun was shining when we started, but it was snowing when we arrived.
Soon my legs were wobbling and I sought shelter at a booth inside.
Chris hit the line and got us all Cokes (to wash down the asperins.)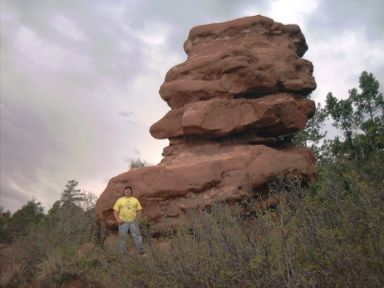 Back down where we could breathe... in the Garden of the Gods.



Go on to Chapter 2 of this Trip



---
Go back to Tom Wham's home page
This page updated June 17, 2002