Tom Wham's May June 2002 Colorado Trip Part 2
Manitou Springs to Frisco (via Cripple Creek)
or... a really long day's drive around Pike's Peak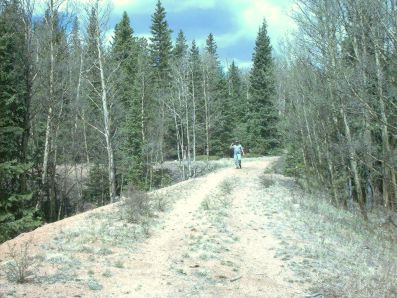 After encountering a detour in Colorado Springs and struggling up the old stage road behind Cheyenne Mountain, we were pleased to find ourselves on an old railroad bed.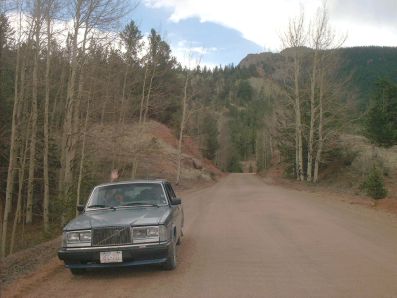 We speculated as to what railroad it had been.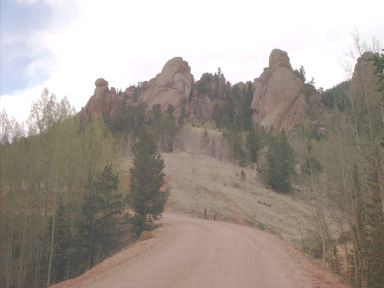 After our stop at Cripple Creek we thought it was the Midland Terminal.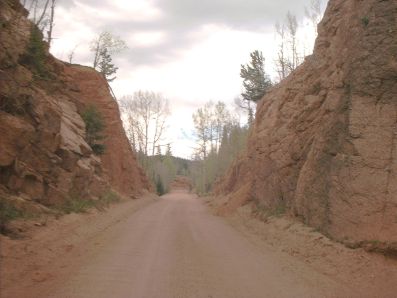 But, later at the Summit County library, we learned of the CS & CCD
(Colorado Springs & Cripple Creek Division)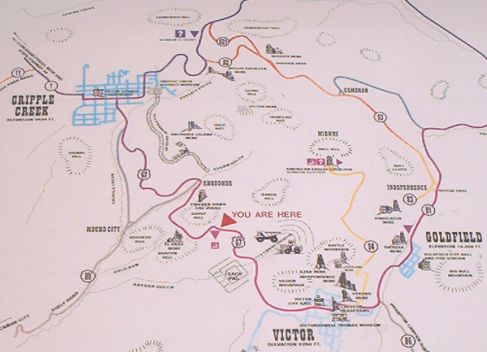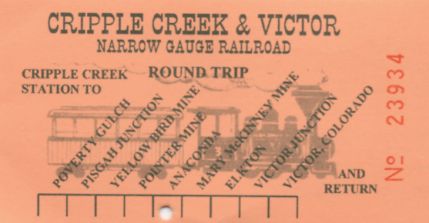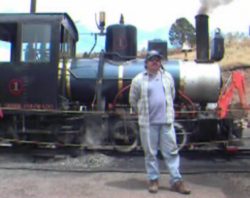 Two years later, I'm able to capture a shot of our engine from the video.
Click on this image for a larger view... back to return to this page.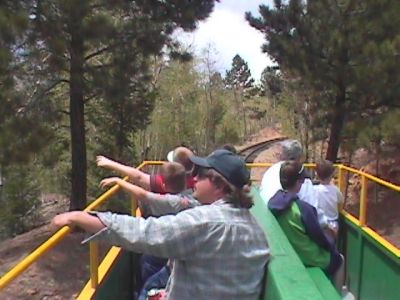 Aboard the Cripple Creek & Victor Railroad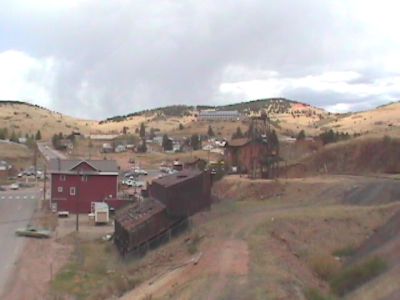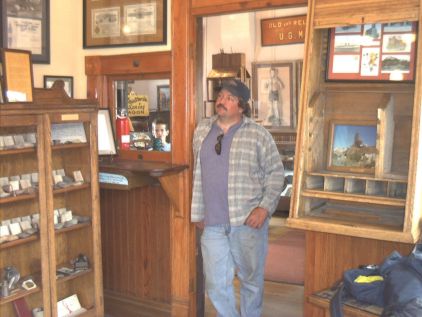 In the Cripple Creek Depot/Museum.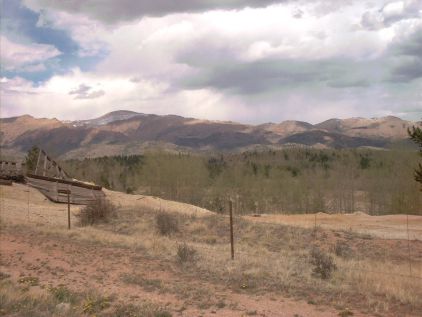 Pike's Peak from the other side. GF saw a cog train arrive on the summit thru the binoculars.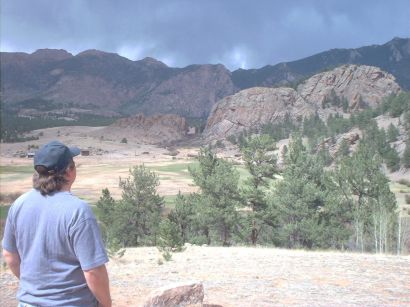 In the Tarryall Creek valley.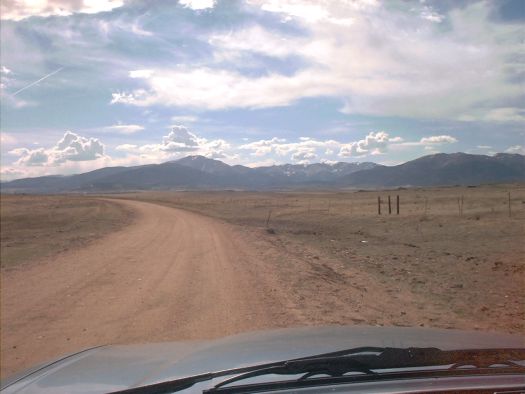 Crossing South Park with Silverheels as our guide.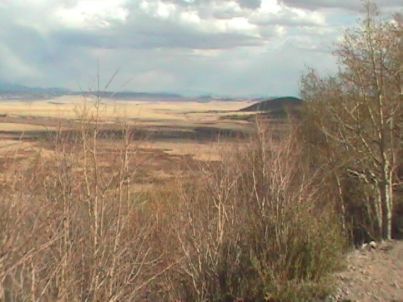 We pause above Como to look back down on South Park from the DSP&P roadbed.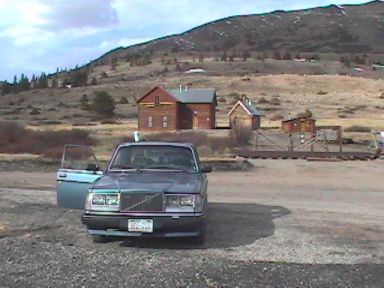 Our picnic at Boreas Pass was brief due to chattering teeth.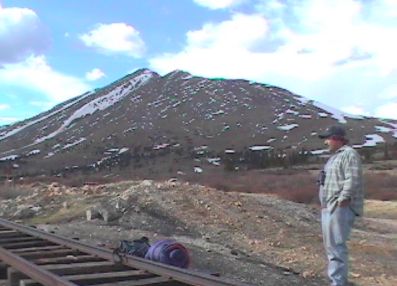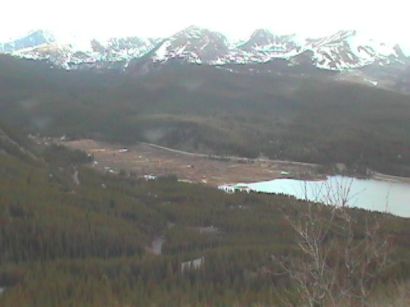 Looking down at Colorado 9 coming out of Hoosier Pass.


Go on to Chapter 3 of this Trip

Go back to Chapter 1 of this Trip



---
Go back to Tom Wham's home page
This page updated July 26, 2002