While out in Denver this year, Uncle Bob gave me some pictures he had taken back in 1951. Many thanks!

My dad had taken us out to southwestern Colorado in our 1949 Plymouth for a visit. It was the infamous year he promised we'd come back next year and ride on a Goose (Rio Grande Southern).



Click on the pictures for a larger version.
Once there, click on BACK to return to this page.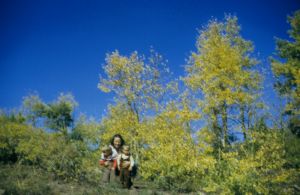 Sister Nina, Aunt Dorothy, and Cousin Nancy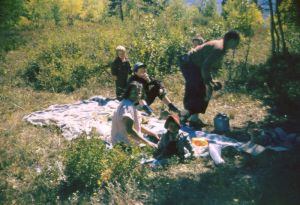 Nina, Aunt Dorothy (front), Mom (with Coors), Nancy (red hat), Me (peeking over my dad's back), & dad (blur)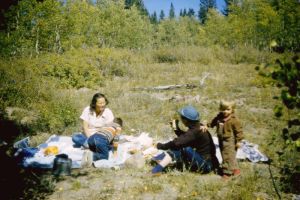 Dorothy, Me (rear view), Mom, & Nina (in great brown coveralls).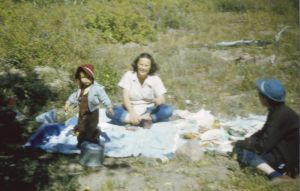 Nancy, Aunt Dorothy, & Mom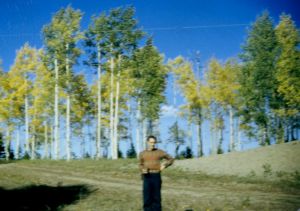 A less blurry view of dad in the distance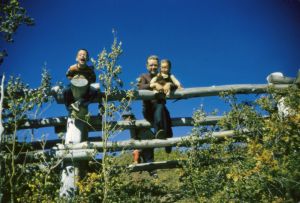 I'm showing off my lack of front teeth, Uncle bob is holding Nancy


---

These were Uncle Bob's slides... Part 2 are stills from Dad's movies.

Go back to Colorado Trip Index

Go back to Tom Wham's home page

This page updated July 12, 2004