Friday, August 9, 2002
First I got the Internet computers working at the library and then headed home. I had to pack everything I wanted to sell at the auction before I left Lake Geneva, because, good buddy Dave Conant (who lives in Madison... a long drive) and I were sharing a room at the Brookfield Sheraton over Friday and Saturday nights. Woof! Books, and a gigantic Magic collection are heavy! When I reached Milwaukee, I parked down by the Bradly Center so I would be on street level. I then spent three hours wheeling my auction stuff to the con.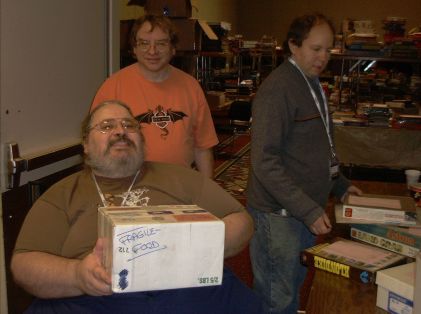 As I was filling out auction forms during my last trip, a Midwest Express Center employee walked up to the table with a recently delivered box (which he threatened to keep.) It was bakery goods! Each year Frank Mentzer has chewey gooies sent from home to fatten up the auction staff (as if we need it).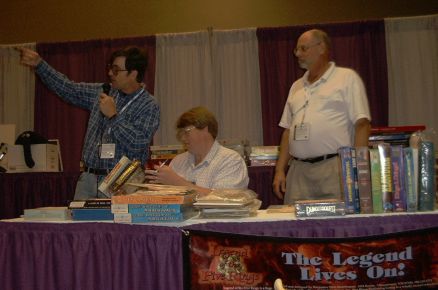 An item is sold.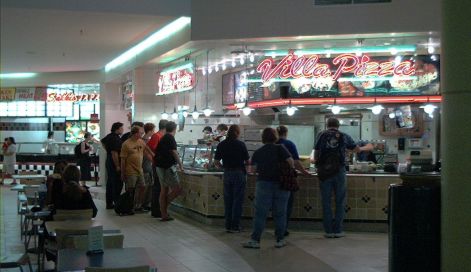 The Chicken Teriyaki (3rd store to the left) seemed to be the most popular.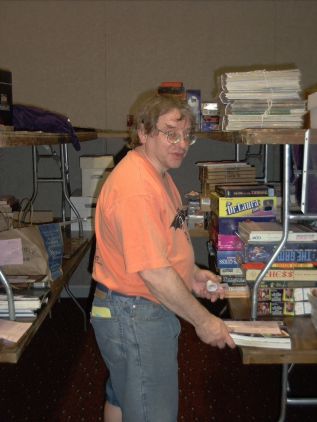 One of thousands of items gets stored, awaiting sale.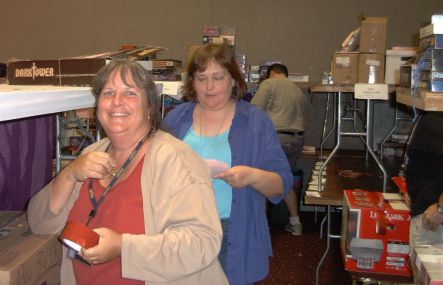 Some of the women behind the auction scene.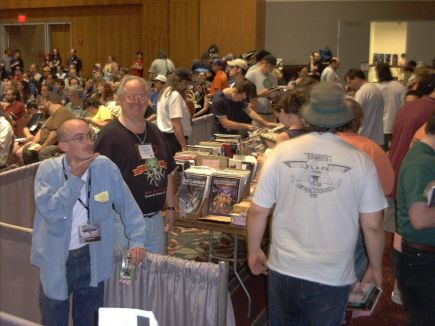 The Auction Store running at full tilt, while the auction continues.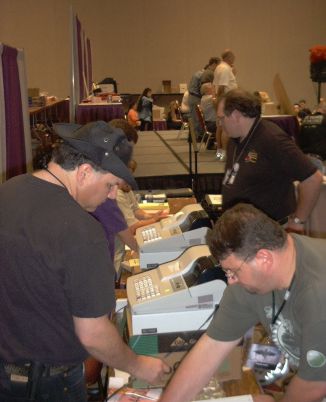 Pay as you go. The auction cashiers worked hard. Another unsung crew (you can just make them out in the distant center) were Bruce and the thankless few who slaved away for hours over computers, keying in the over 10,000 auction item forms.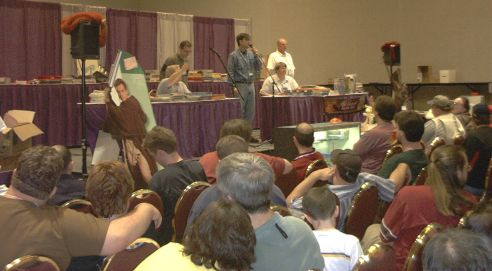 The collectors auction is always popular. Earlier that day a great load was taken off my shoulders... My 120 pound Magic Collection that I had to carry around on a dolly, sold for $220.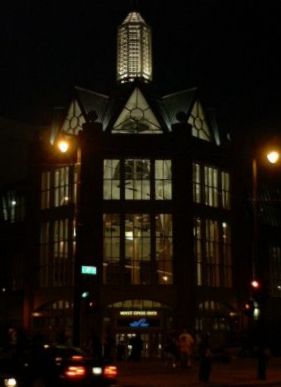 The view of Midwest Express Center as I headed for the parking lot at Grand Avenue. I hung around till 11 P.M. but was pooped, and I had a nice cozy room waiting at the Brookfield Sheraton. I later learned that the auction kept on plugging till 3 A.M. Phew!