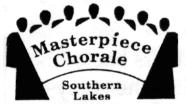 Southern Lakes Masterpiece Chorale: Year 2010

Mass in Time of War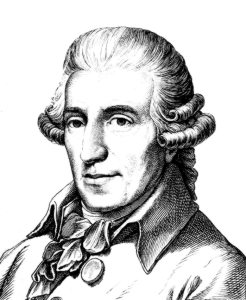 by Franz Joseph Hayden


In addition:
Prior to the Mass the orchestra performed Hayden's Symphony #104

Rehearsals were on Tuesday evenings from 7:00 to 9:00 P.M.
in the Elkhorn Area High School choir room and began February 2, 2010.

If you live in the area, please come sing with us!

Our performance was at the

Elkhorn Area High School
Werner Auditorium
Elkhorn, Wisconsin
at 7:30 P.M.
Friday, May 7, 2010.
Photo Gallery 2010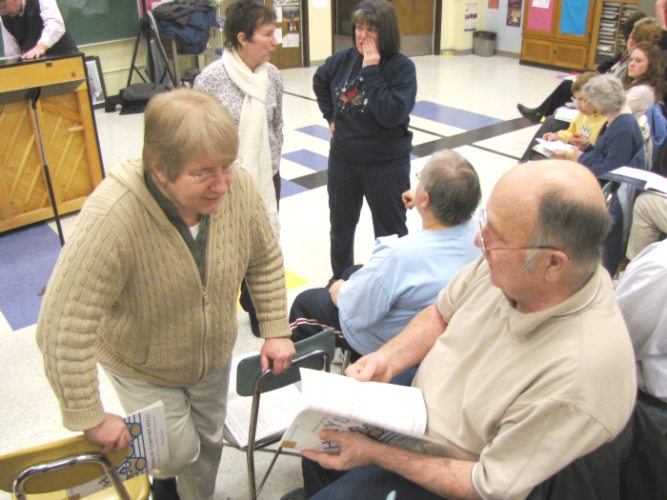 Feb 23... Discussing the music.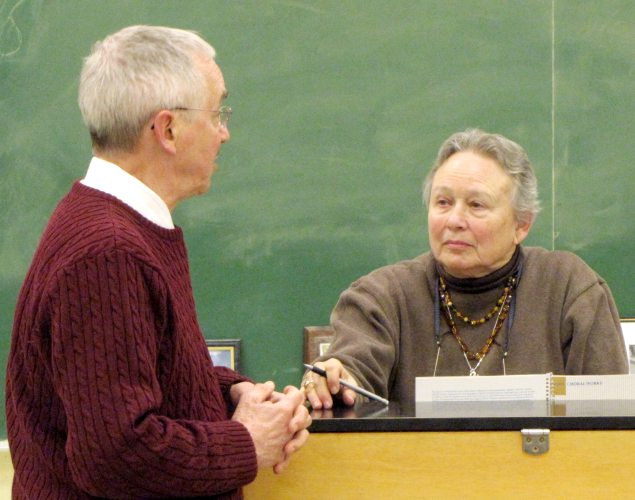 Feb 23... Command Decisions?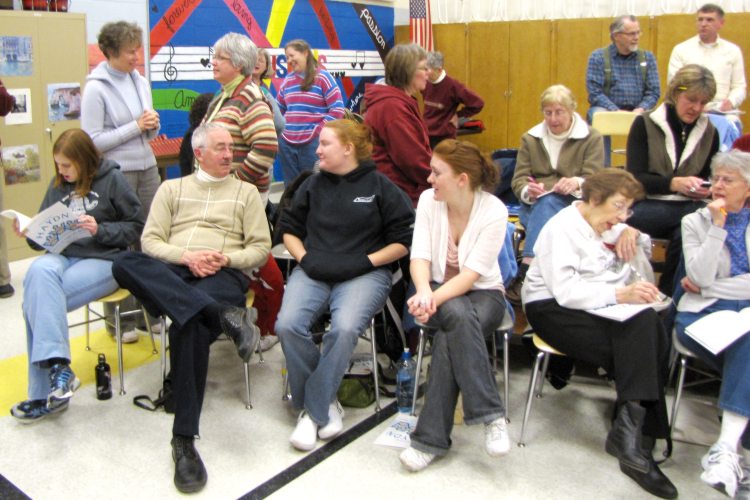 Mar 2... Break Time.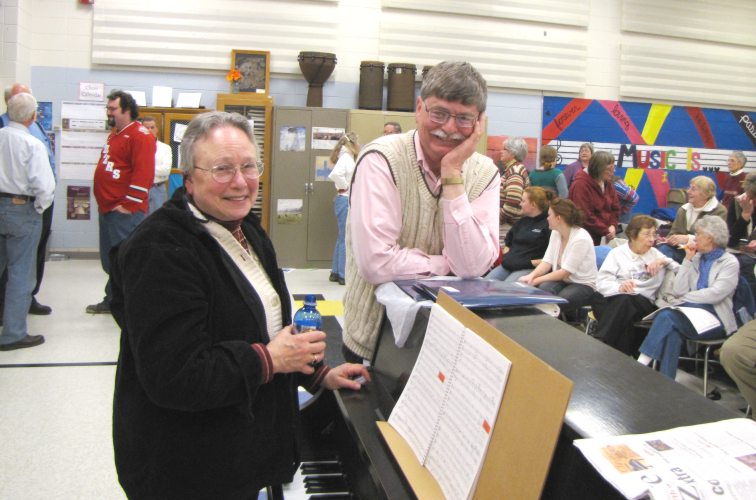 Mar 2... Sev makes the Janesville Gazette (on piano).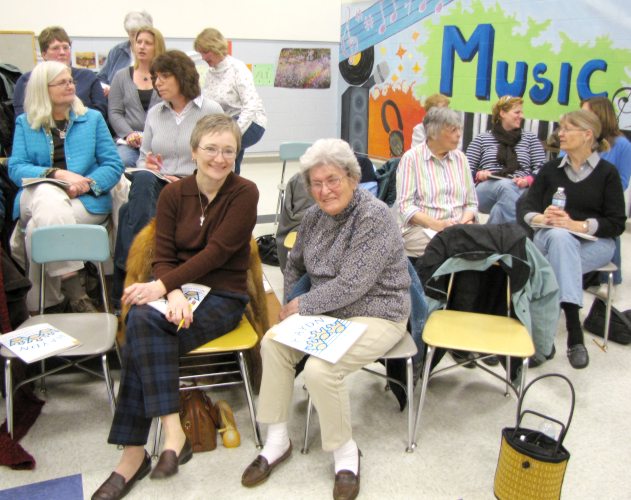 Mar 2...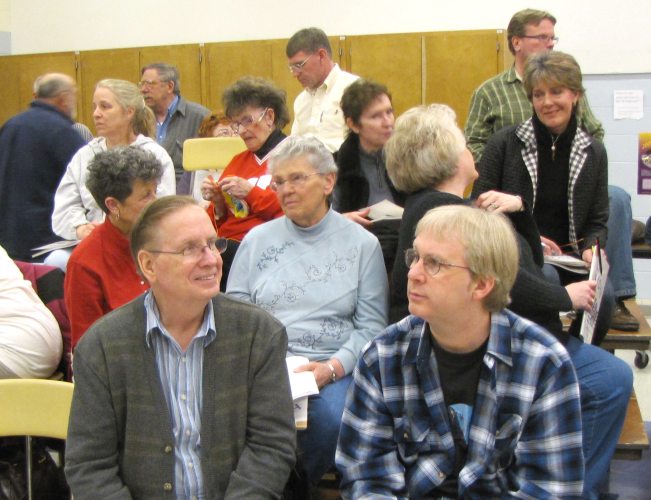 Mar 9...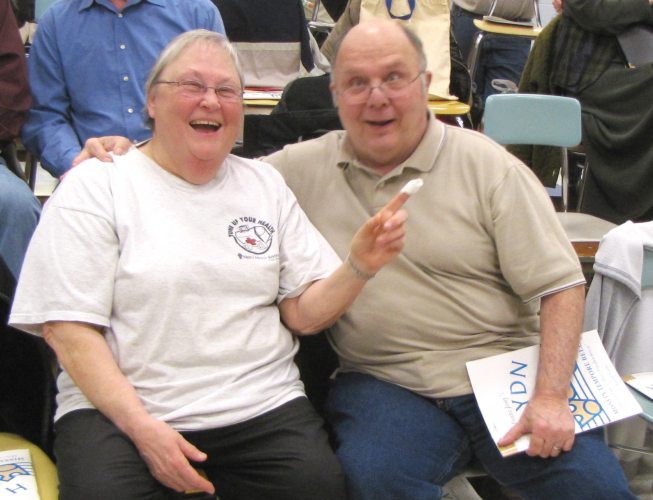 Mar 9...





Mar 9... Sev split us apart... and I still managed to find most of my notes.
At the moment, I'm taking pictures, but I did start singing.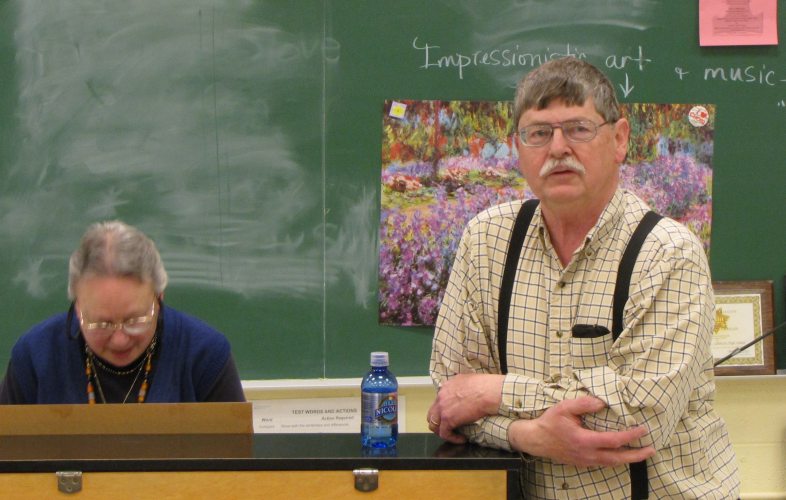 Mar 23... Fletch takes the Helm.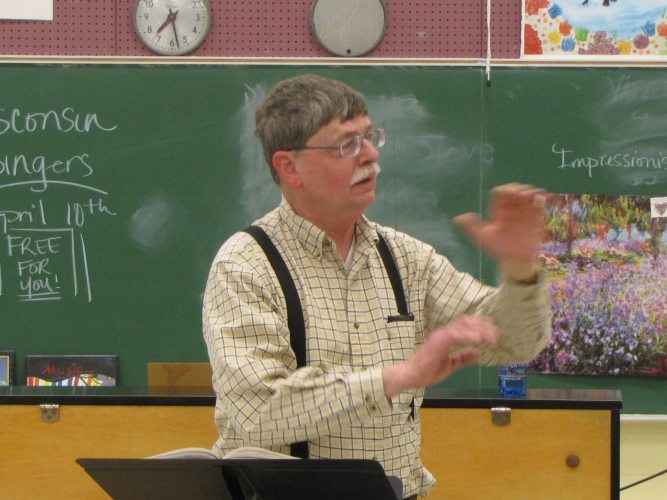 Mar 23... And makes us work.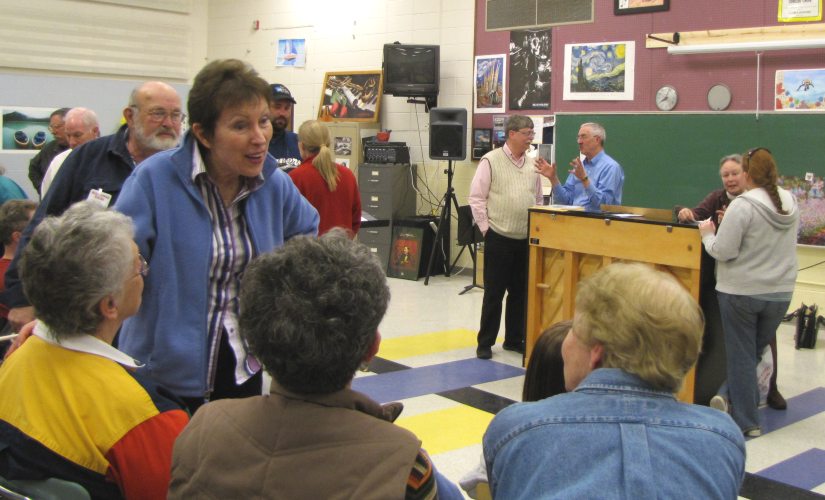 Mar 30... Sev Returns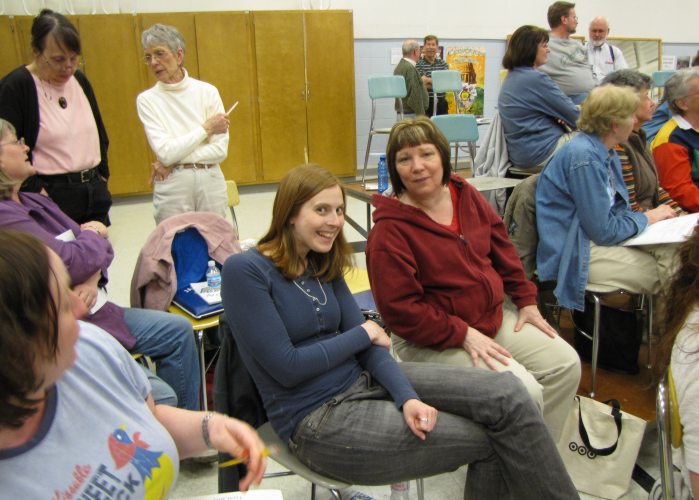 Mar 30... A guy with a camera makes people strange.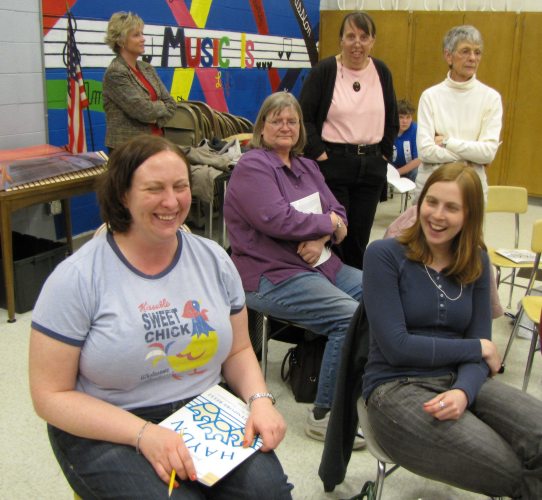 Mar 30... Something about noses, but I won't go into details.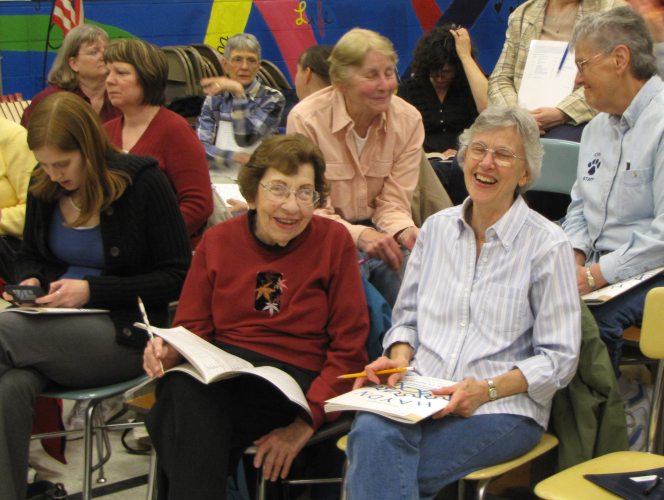 Apr 6...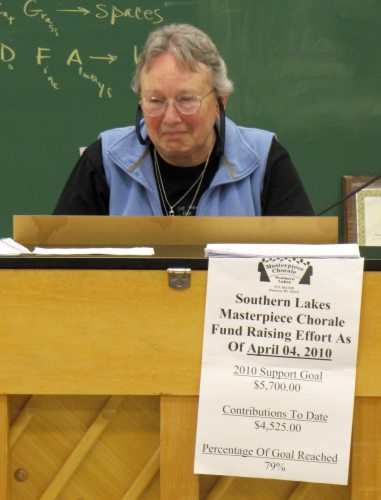 Apr 6... Eleanor and our progress.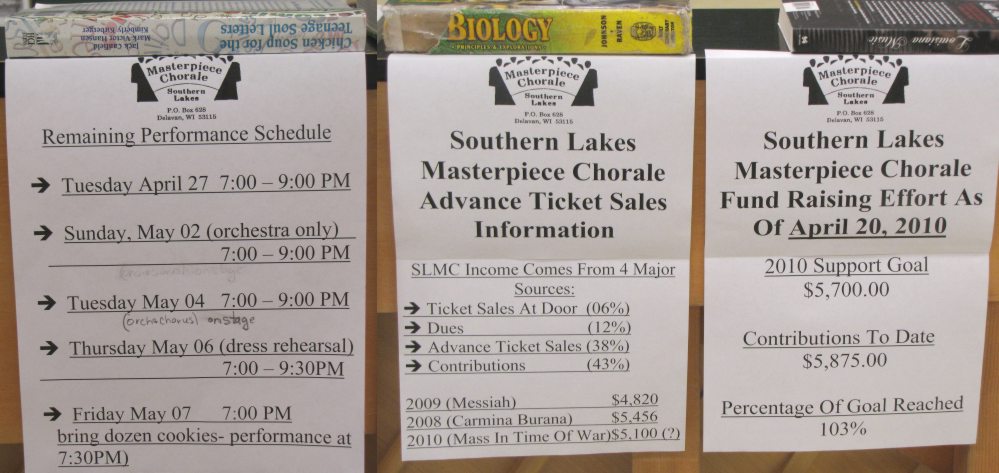 Apr 20... Steve's Billboards... we're getting close, but he says we still need to sell tickets like mad!
(All this was on the back of Eleanor's piano.)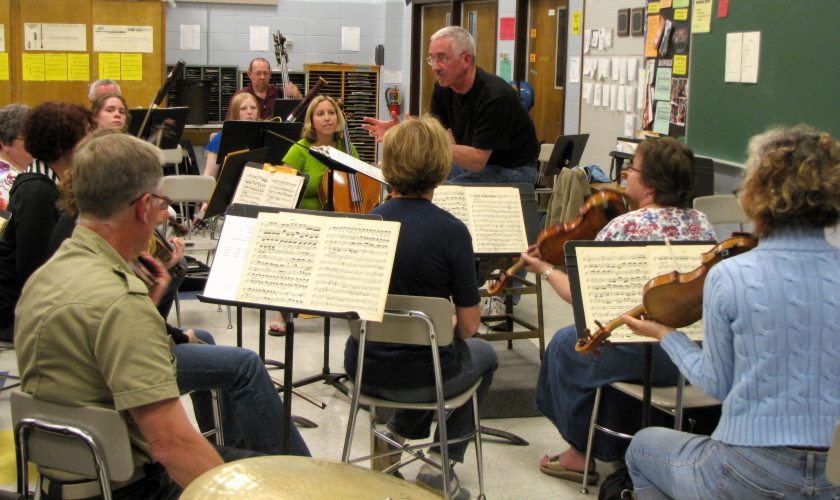 May 2... Sev rehearses with the Orchestra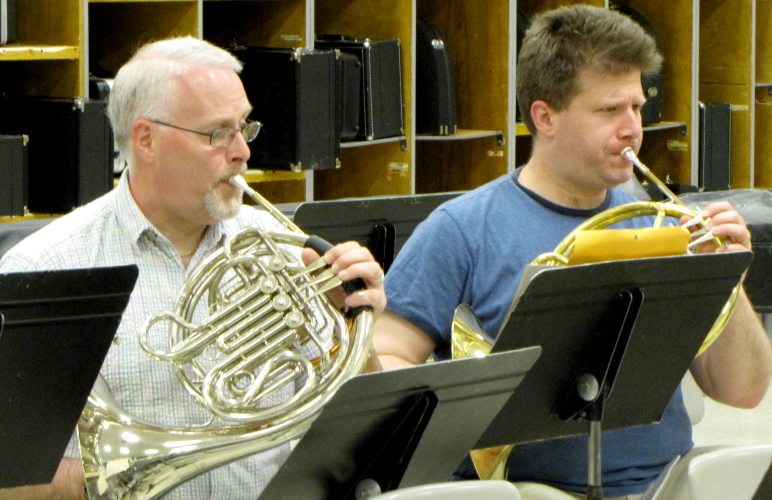 May 2...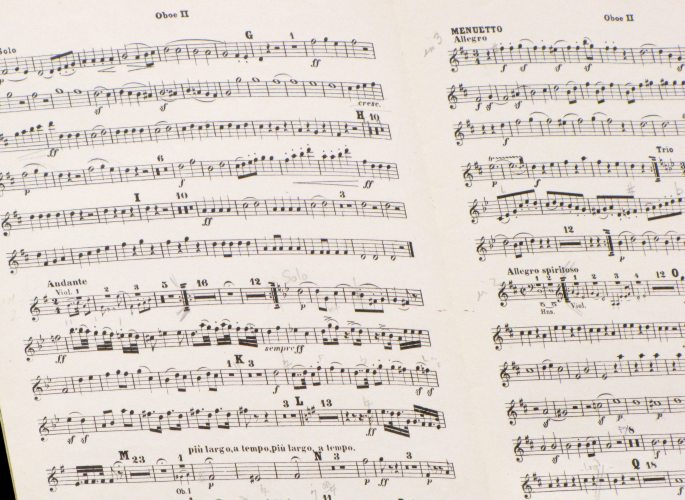 May 2... A peek over the shoulder of the oboist.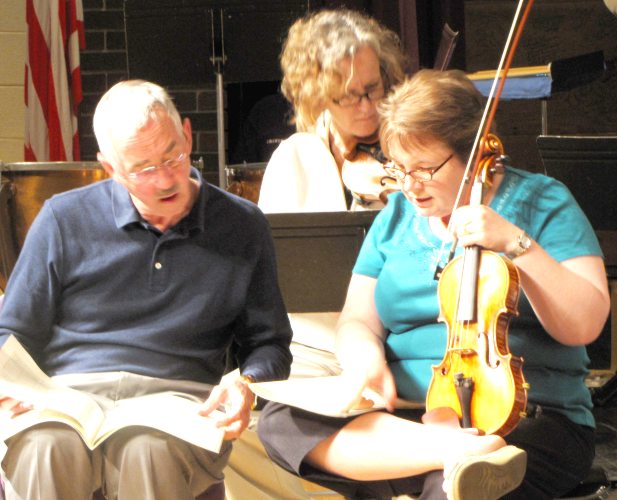 May 4... Master planners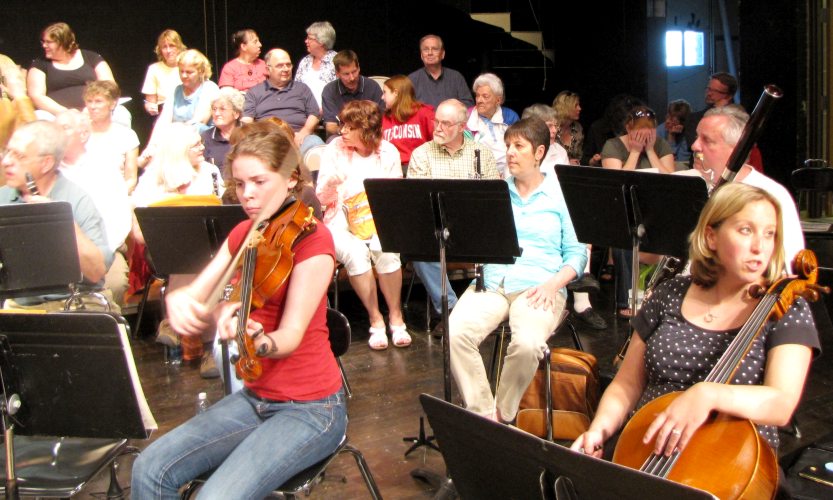 May 4... We're all together on the stage, finally.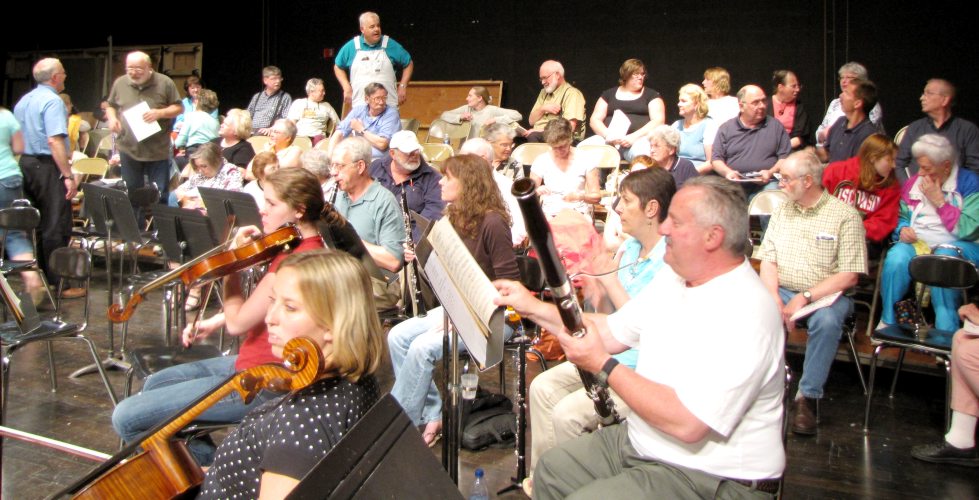 May 4... I took these pics before we started.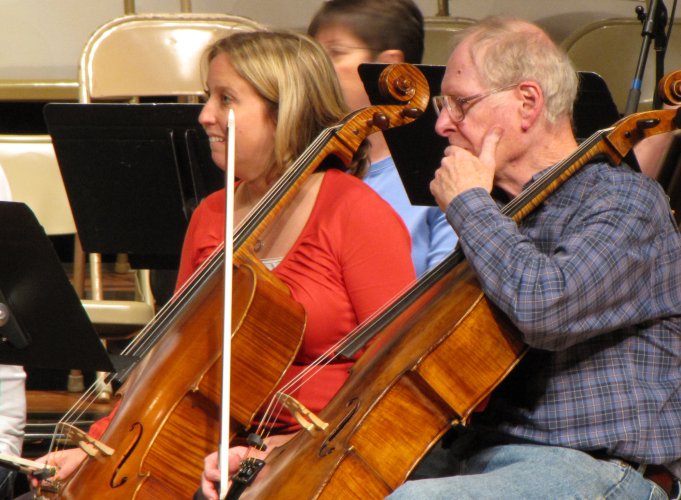 May 6... Dress Rehearsal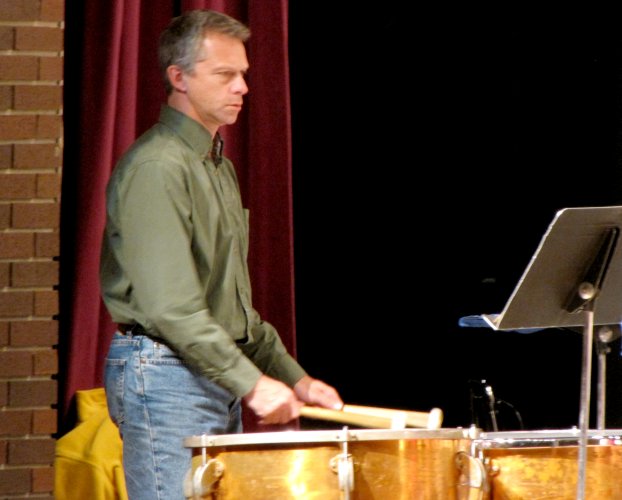 May 6...




May 6... I came to rehearsal with an empty camera (my SD chip was still attached to my computer)
so I failed to get pictures of our Soloists... who are fantastic. It was so hard, rehearsing all
these months without them. Obviously they've been practicing together and they're really good.
Maybe at the performance, I can get their pictures.

So, I went home after the chorale finished, got my SD chip, and came back while the orchetra
rehearsed symphony 104. (The cushy Elkhorn chairs were for the soloists.)


---
Performance!

---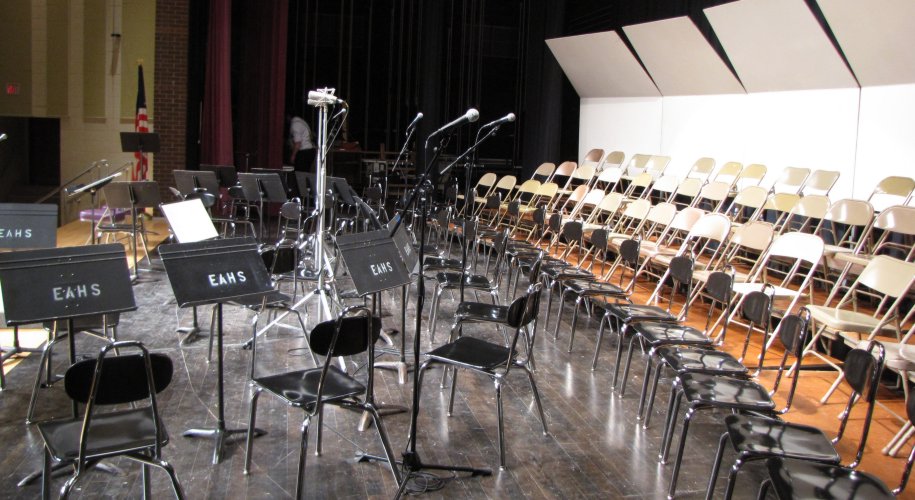 May 7... The stage awaits. Months of rehearsal for a less than one hour experience...
And then it's over.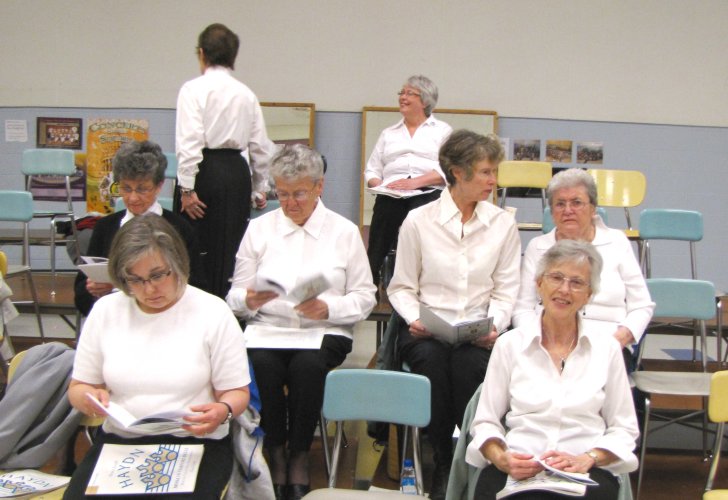 May 7... We begin to gather in the choir room.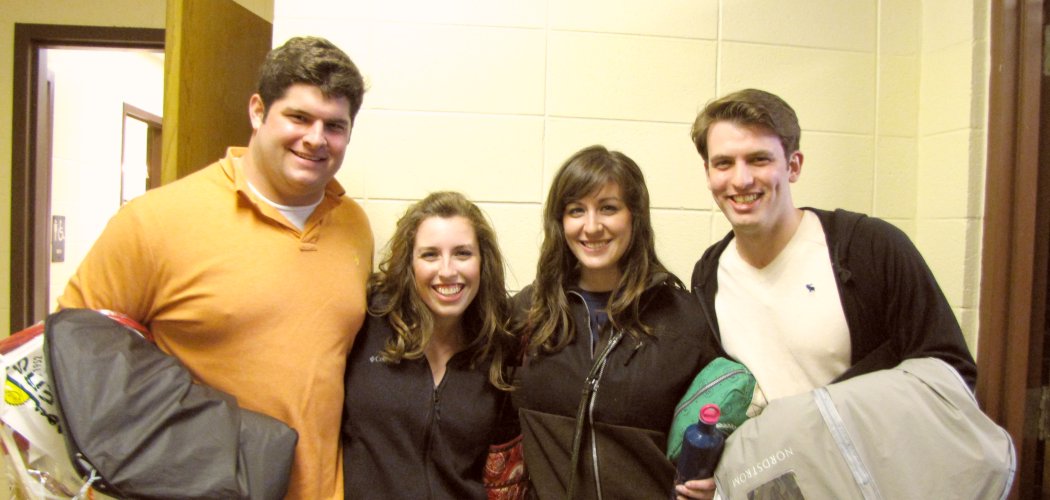 May 7... The soloists arive and I won't let them past my camera.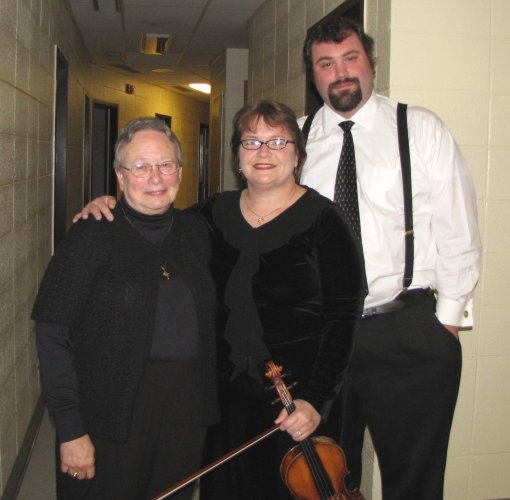 May 7...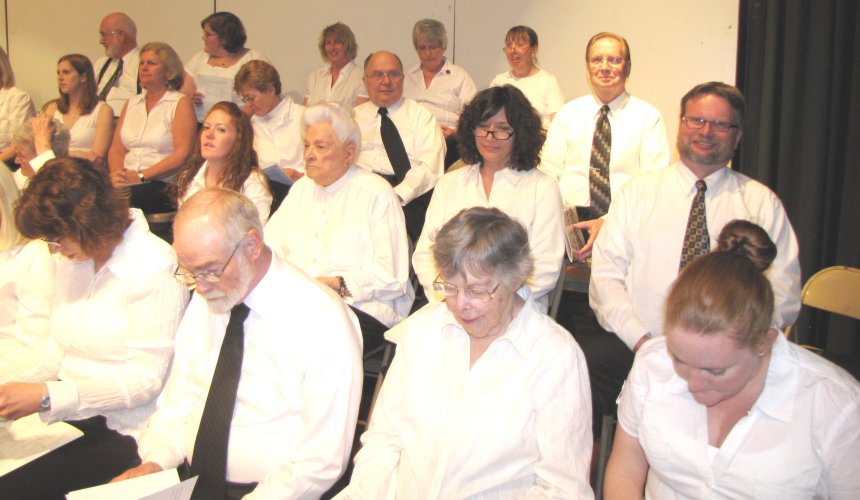 May 7...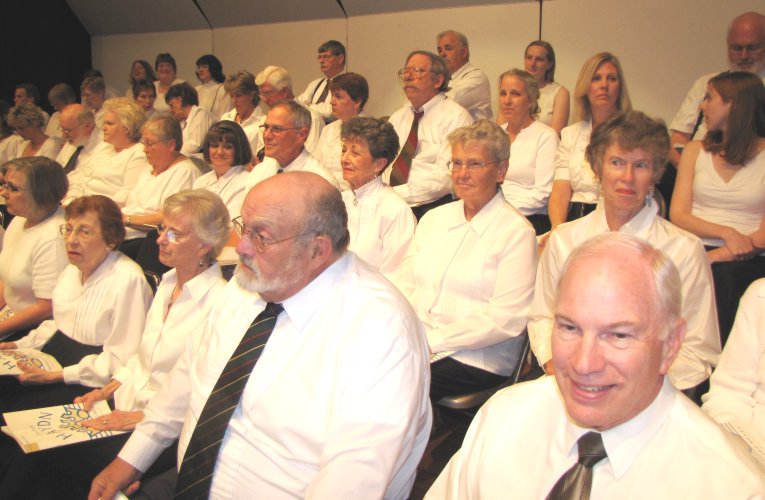 May 7...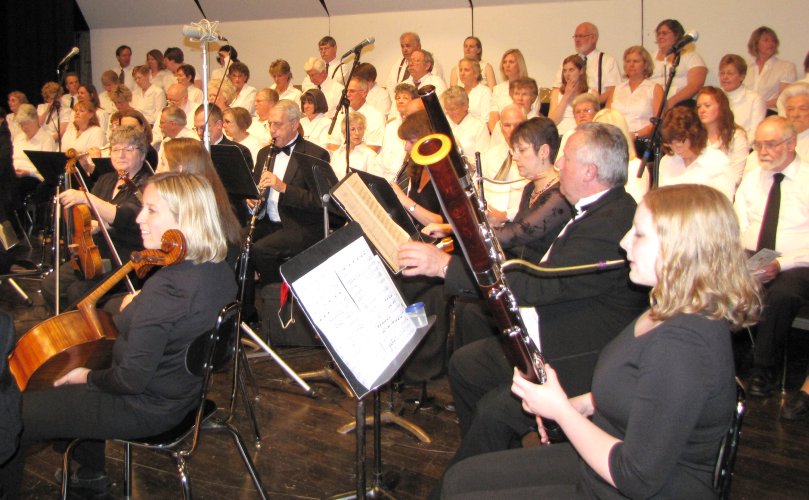 May 7...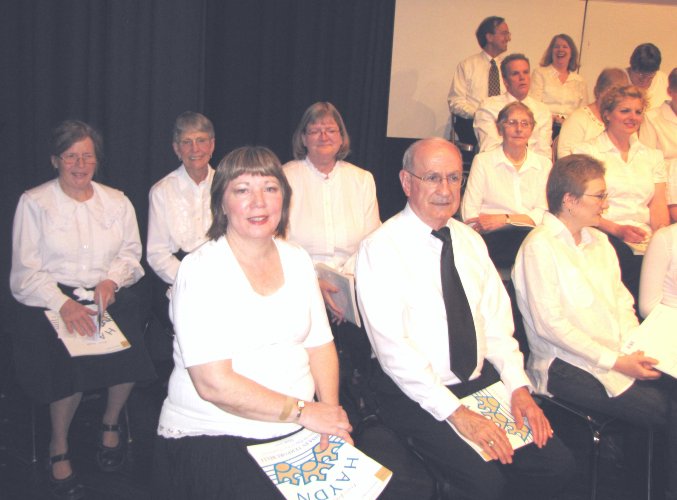 May 7...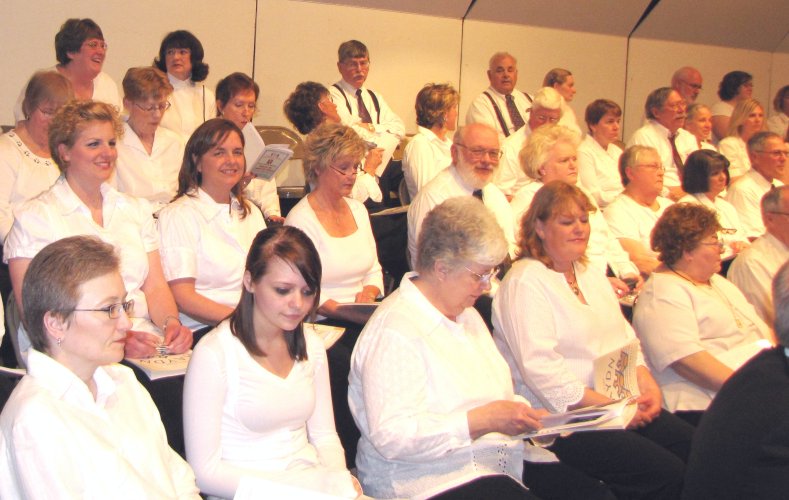 May 7...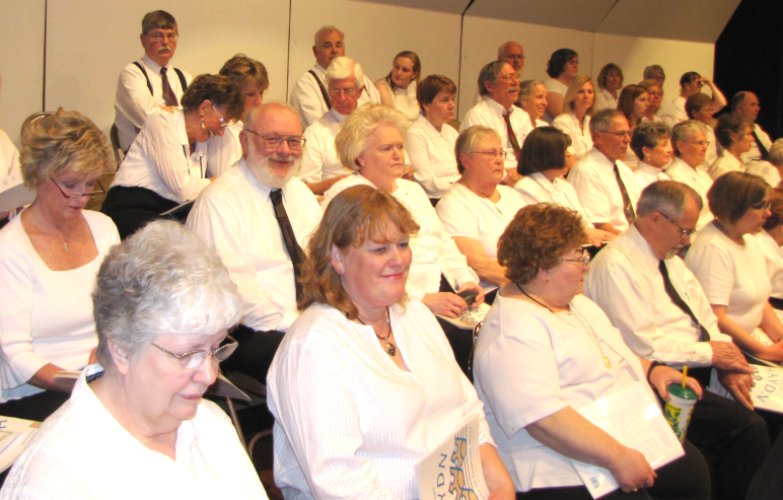 May 7...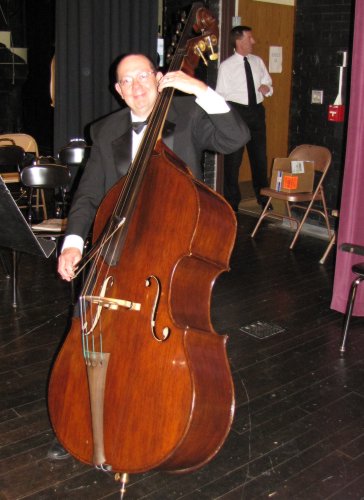 May 7...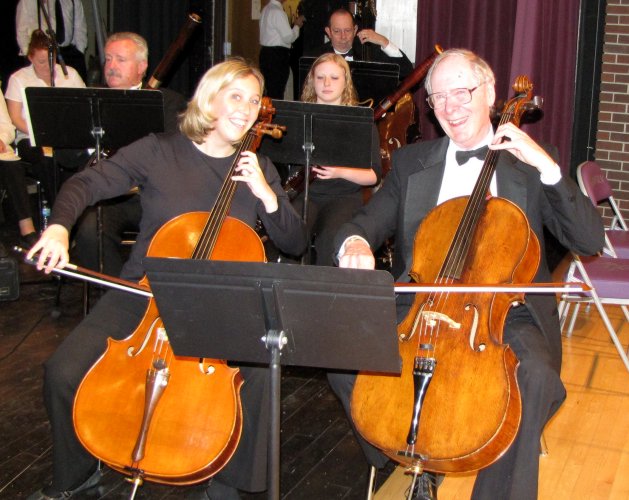 May 7...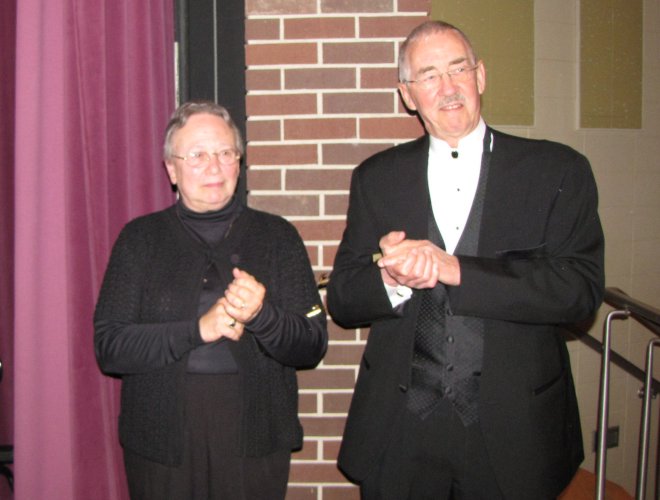 May 7... 25 years ago, these two started the chorale. I figured Sev might be
involved, but I never knew Eleanor was a co-conspirator.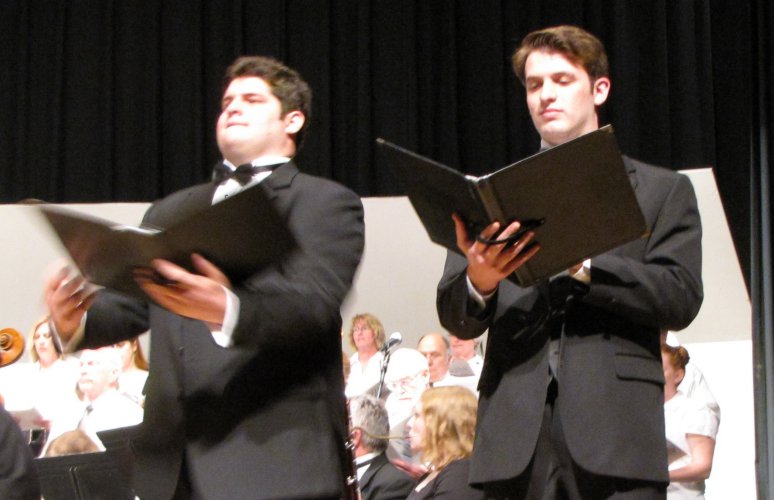 May 7... I soloisti...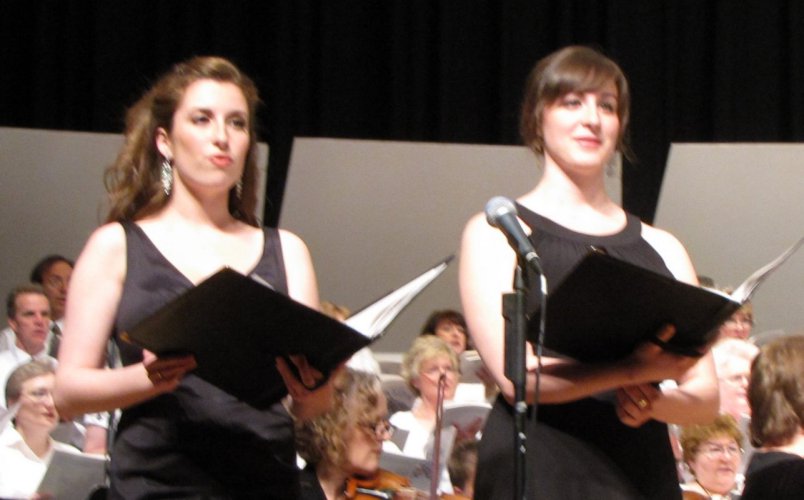 May 7... I realize they're a bit blurry, but I had to dash out of my seat
just as our perfomance was about to begin, so I was a bit rushed.


---