Tom's personal view of Rock-Con 2001
Chapter 1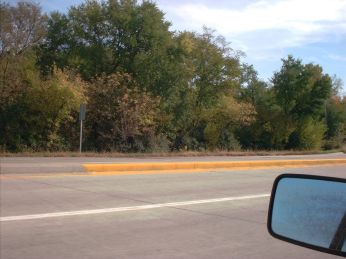 Tom driving by Rock Cut State Park, heading South on Perryville Road (avoiding tolls).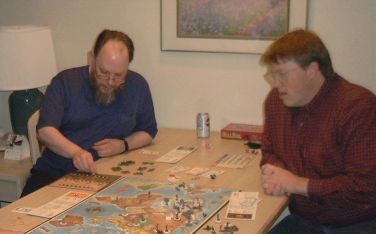 A game of Axis and Allies erupts. (Unfortunately, the USA got Heavy Bombers
on it's first and only Research roll and Russia captured Berlin).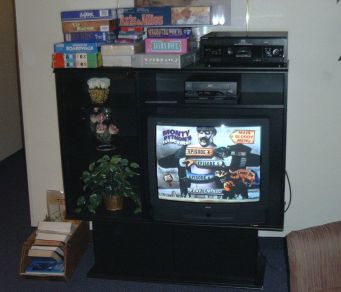 Kurt set up his dvd changer and we had Python and Black Adder all weekend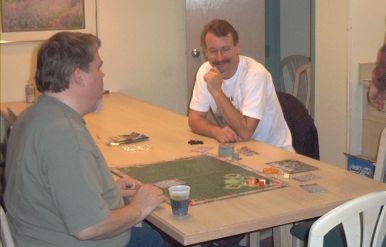 Tical next. (the volcanoes won)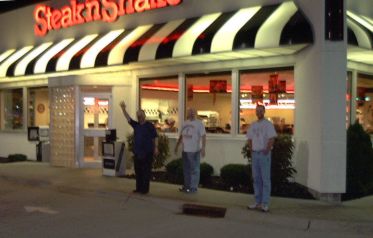 Out for some elegant dining.



"I'll have the pate de boeuf."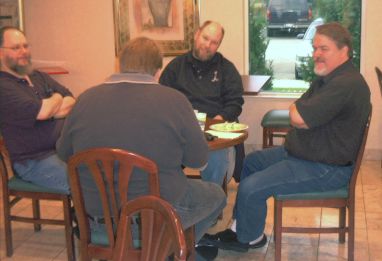 The Breakfast Club (site of the previous night's Liars Dice game)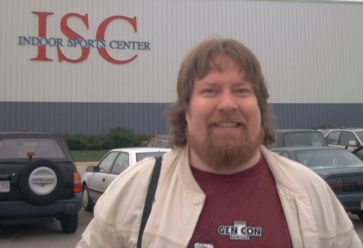 The Kingmaker comes to Rock-Con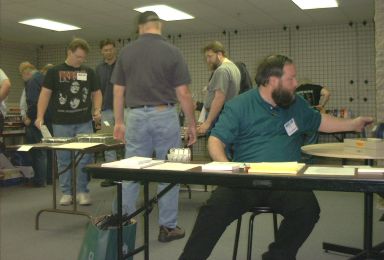 The silent auction begins (I'm waiting for Buyer Card 24... I got B-25 at least)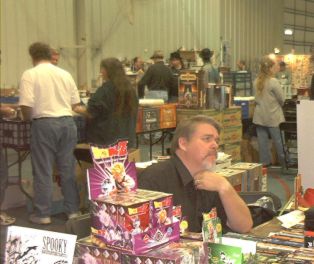 James M. selling cans of cards and performing magic tricks.



On to Chapter 2


---
Go back to Tom Wham's home page
This page updated November 1, 2001