Tom Wham's May-June Colorado Trip part 3
Frisco
We spent a day raking leaves, pine needles & cones, and fixing and setting up lawn furniture...
of which there is little photographic record (Chris & GFred did most of the work.)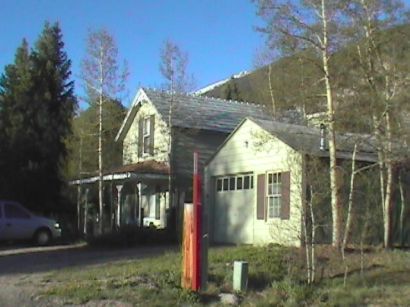 Good Old Frisco House.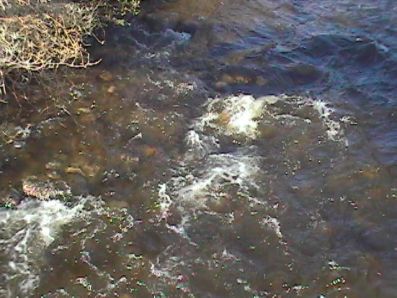 Ten Mile Creek.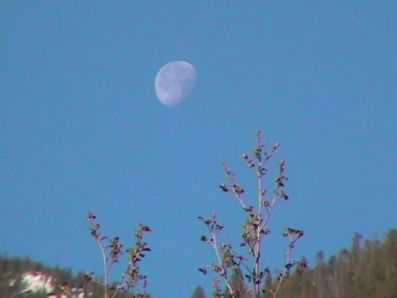 Moon over Mount Royal.



Kremmling, Granby, Corona...
We set out to view the UP tracks leading up to West Portal.
And got a bit sidetracked at Rollins Pass.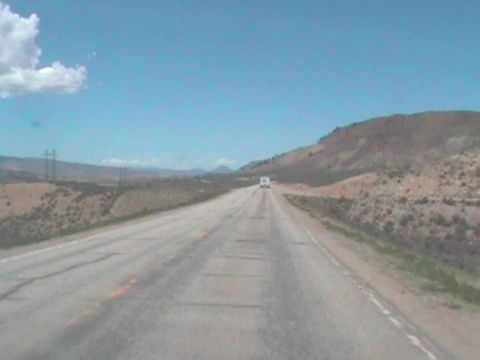 Past the construction on Colorado 9, just before Kremling.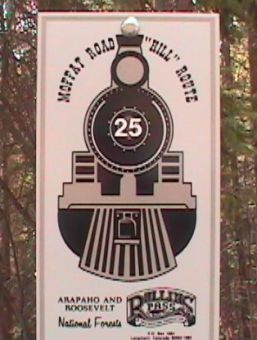 The photo record of parts of this trip were interrupted
by the photographer pouring coke into a camera at Winter Park.
An abrupt left turn and we're on the Moffat Road.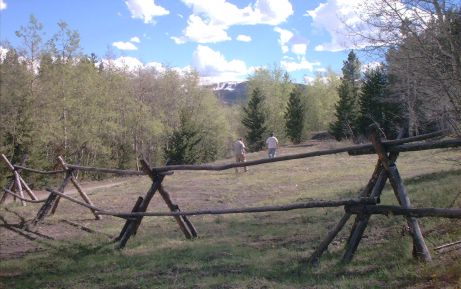 Whats left of the bustling community of Arrow Colorado.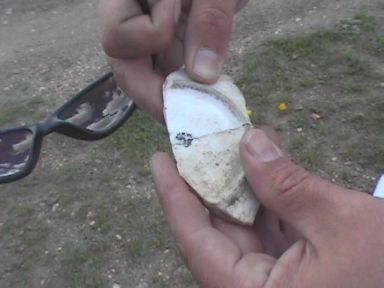 GFred finds remains of Railroad China.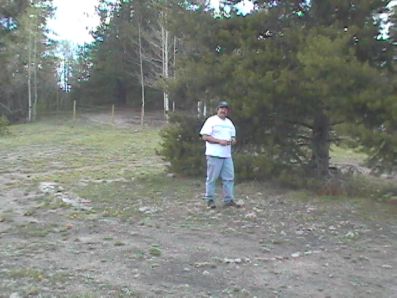 Inside the foundation of an old house.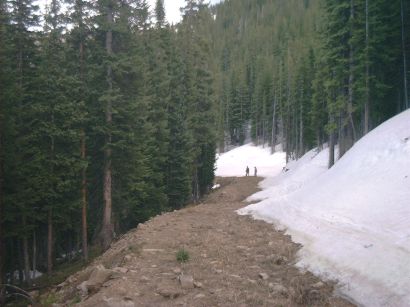 Wandering down a ramp built to recover train wrecks.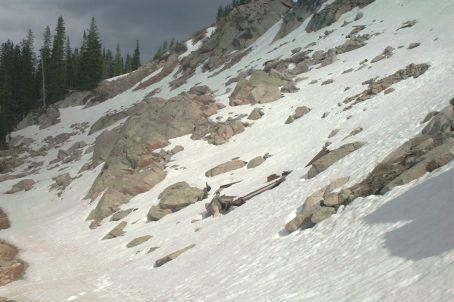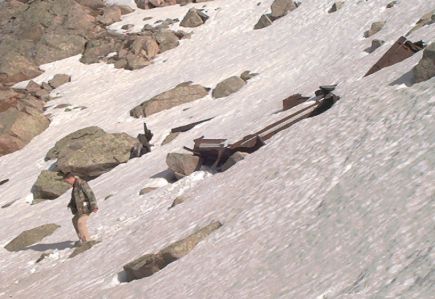 Chris was investigating a wrecked freight car.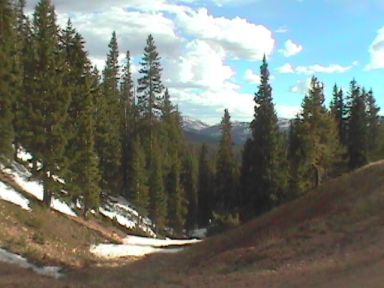 Snow drifts on the road stupped us from going further up.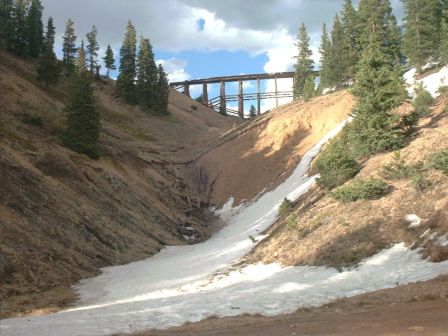 The tunnel beneath the trestle has caved in. Chris ran up
and walked across, but I was juggling cameras as he passed.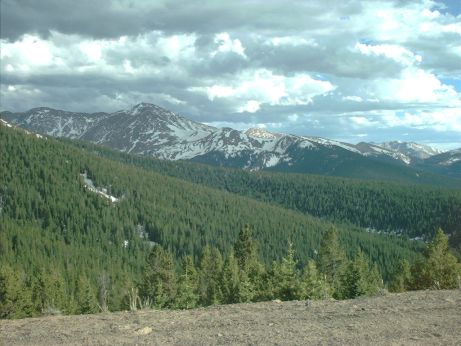 Looking north as we started back down towards East Portal.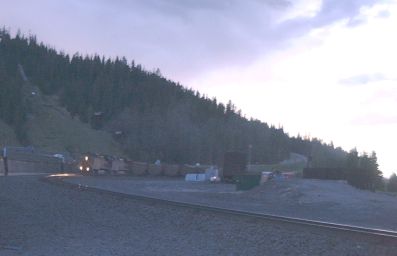 A freight train we passed earlier in the day near Hot Sulphur Springs
has just worked its way up to the Moffat Tunnel.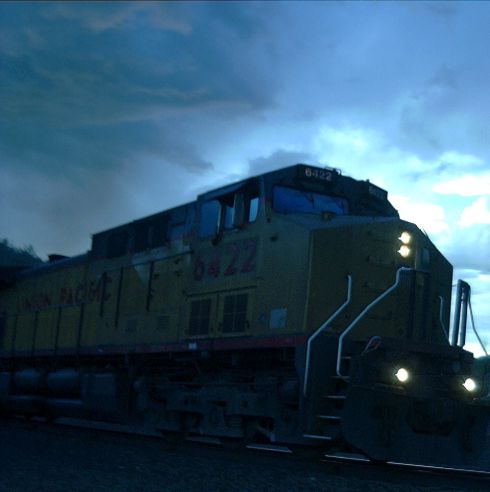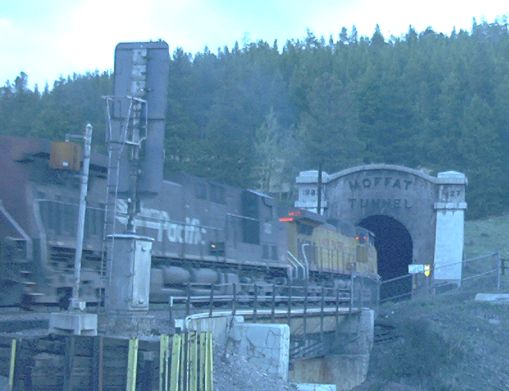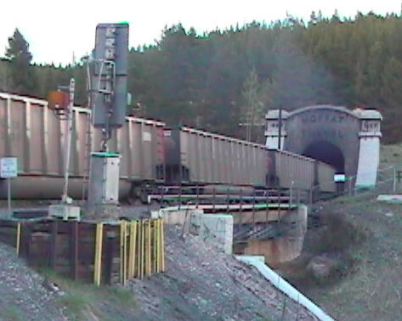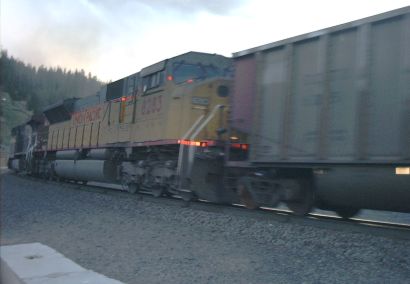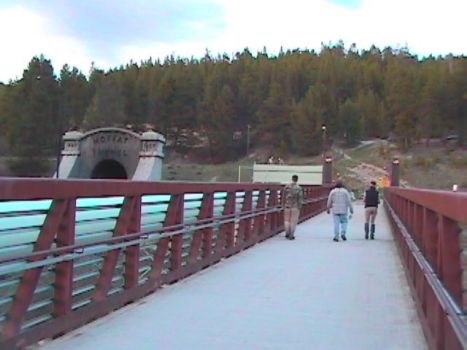 The train disappeared into the tunnel in a cloud of smoke and we walk back to the parking area. A bit earlier we had been joined by the lady hiker from Aurora that we met up on the Moffat Road. She had parked way below Arrow and walked thru the snowdrifts on foot to reach Corona Pass.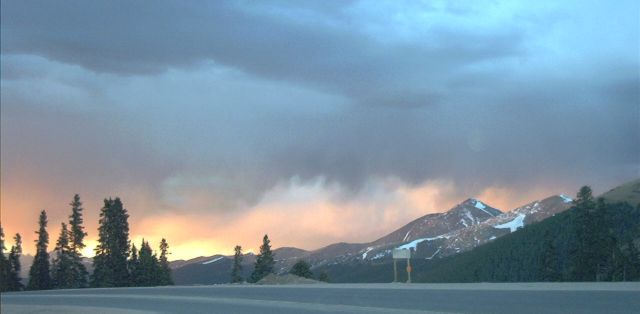 The sunset was magnificent as we ascended Berthoud Pass.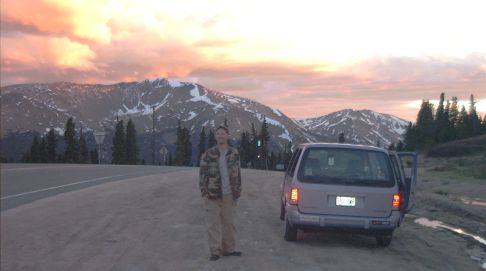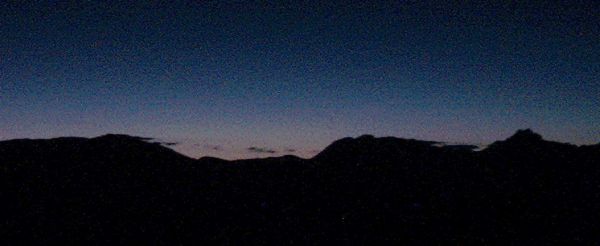 It was a bit dark by the time we reached Loveland Pass.

Go on to Chapter 4 of this Trip

Go back to Chapter 2 of this Trip

Go back to Chapter 1 of this Trip



---
Go back to Tom Wham's home page
This page updated June 10, 2002