Tom Wham's September 2002 Colorado Trip part 2
South From Frisco

Tuesday morning we packed up, left Frisco and set out across Colorado, with Antonito as our destination. Heading south on I 70 and I missed the turn for Leadville. This unexpected, but pleasant detour sent us to Vail, and then back up US 24 to Minturn, past (now dead Gilman), Redcliffe, and Camp Hale.

We stopped at the Ranger Station to plan a view of Holy Cross Mountain, but time considerations (and a tourist who had just been there and said you couldn't see the cross for lack of snow) prevented the sidetrip. After some road construction and some spectacular views near Redcliffe, we drove into a broad glacial valley that was the...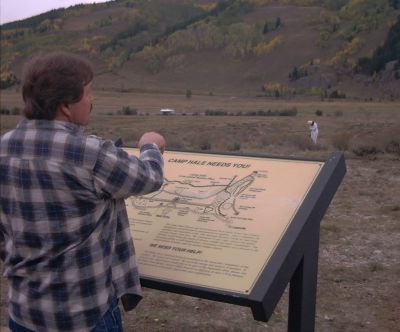 Trianing Ground of the 10th Mountain Division in World War II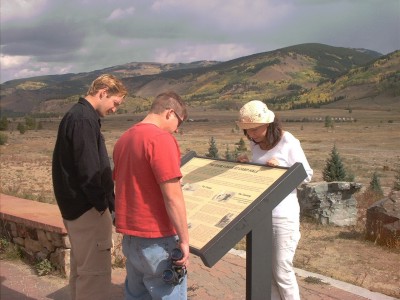 Over 14,000 men lived here during the war.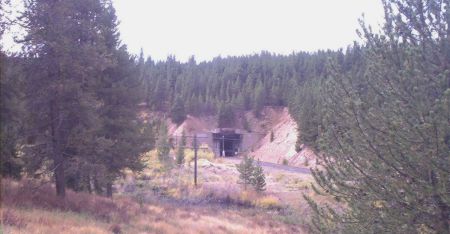 The last time GFred was here at the tunnel on Tennessee pass, the Denver & Rio Grande
was operating about 6 trains an hour... now the line has been abandoned by the Union Pacific.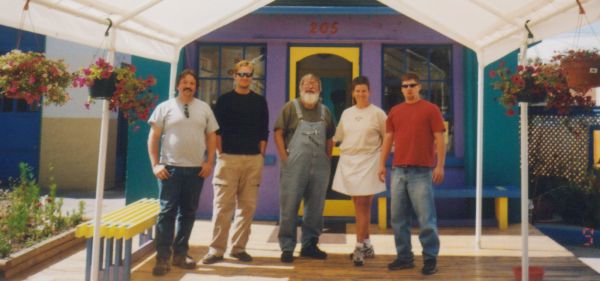 We stopped at Paigerella's Ice Cream Parlor in Salida.
2007 NOTE: She has no web site but I got this info from the Chamber of Commerce:
Paigerella's Ice Cream, 242 F Street, 719.539.5615, 24 delicious flavors of ice
cream, malts, milkshakes, sundaes, banana splits. Located next to Moonlight Pizza



At Paigerella's, there's a great view of Tenderfoot Hill with its cool spiral road to the top and the S for Salida on the side (it's also covered with Christmas Lights.)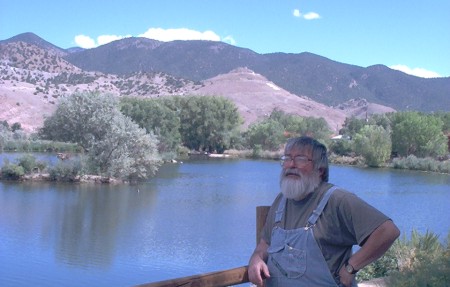 On our way to Tenderfoot Hill (a must - each time you visit Salida) we stopped by this small lake on the Arkansas River.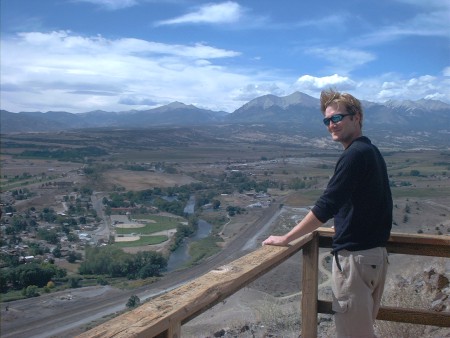 At the top, a great view of Salida and the surrounding mountains.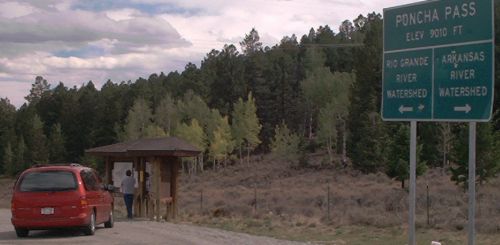 We cross over Poncha Pass to the San Luis Valley and head for the Rio Grande.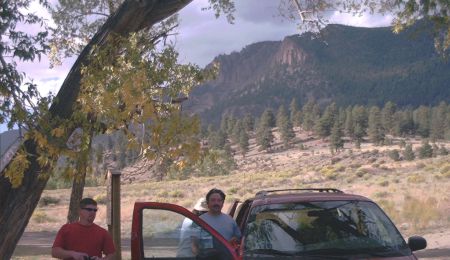 The Palisades of the Rio Grande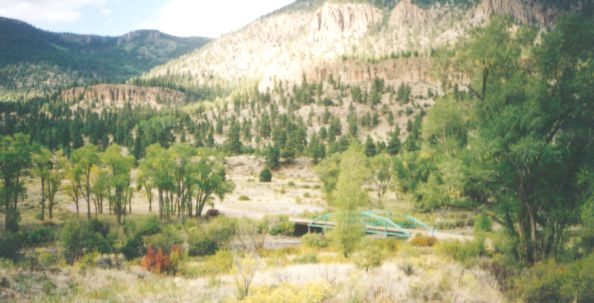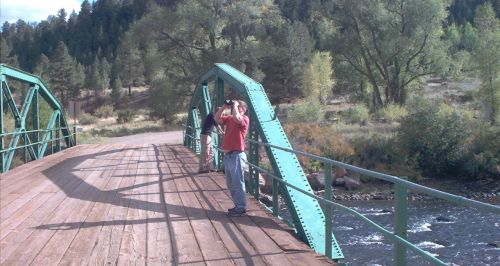 We walk across the Rio Grande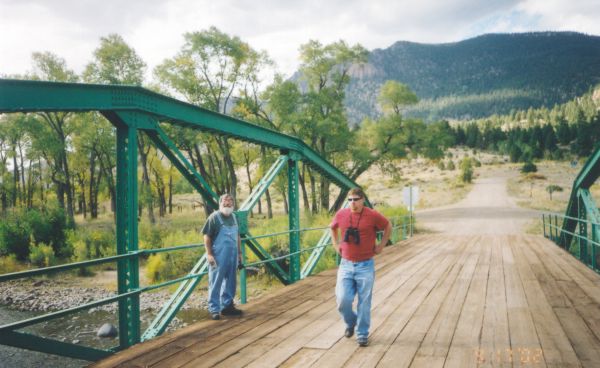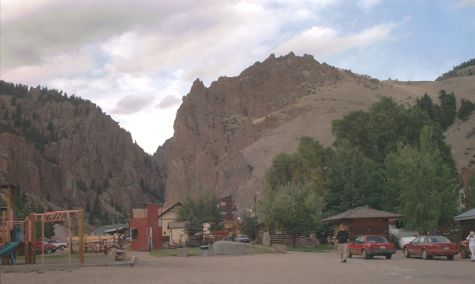 Creede, where Chris checked out real estate prices, and we investigated the war memorial and the old Railroad Depot. There were only two brands of beer available at the liquor store.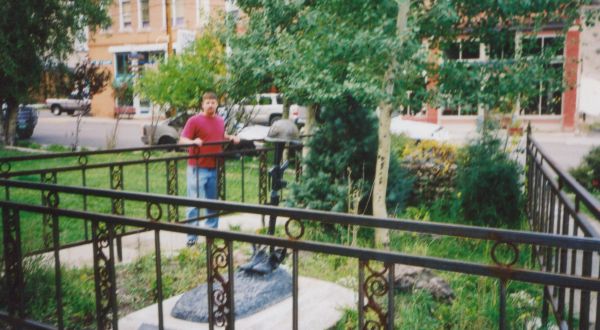 After we returned, GFred discovered that what we thought was Creede was actually Jimtown, and Creede, proper was on up the creek a way, but at the time we didn't know.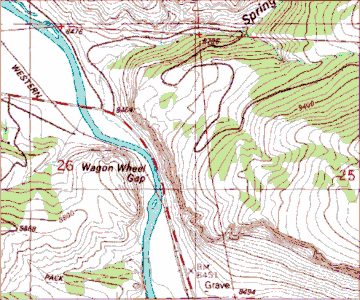 Wagon Wheel Gap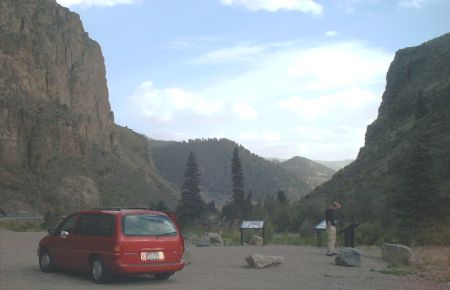 We followed the old Denver & Rio Grande tracks back downriver to Wagon Wheel Gap
where the Rio Grande cuts thru the mountains. Then we drove on past Cottonwood Cove
(a place where I'd like to stay), to...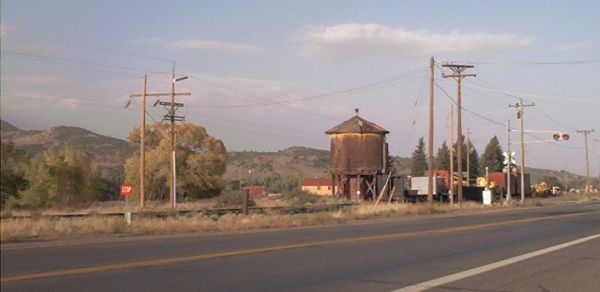 South Fork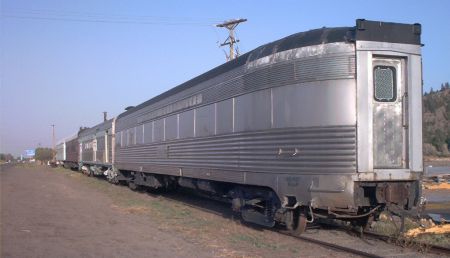 Home of the Wagon Wheel Gap Route
Hopefully, a new tourist railroad in the making...


Go on to Chapter 3 of this Trip

Go back to Chapter 1 of this Trip

Go back to Colorado Trip Index



---
Go back to Tom Wham's home page
This page updated December 14, 2007